copy of GAMO Deltamax Force airgun kit (7.5 joule) - .177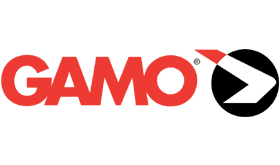 GAMO AIRGUN PACK FOR THE YOUNGERS
Compact, light, with moderate power, the Gamo Deltamax Force airgun is peculiarly adapted to the youngers, who will be able to begin recreative shooting in the best condition ! 
For Christmas, the Deltamax Force Whisper is offered in a complete pack with :
a green dot sight,
a set of 100 targets 14x14 cm, 
a box of 250 pellets GAMO
A nice present to put under the christmas tree !
Find out more
Features 
Recently revisited classic of the spanish brand, the Deltamax Force is an air rifle that will peculiarly fit  the youngers, with its adapted dimension, weight  and power : 95.5 cm long, 2 kg and 7.5 Joules power
Made of polymer, a light material, this airgun is resistant, and does not need much maintenance! Its rifled steel barrel is chambered in .177 bore, it can shoot most of the pellets of this caliber, and is propelled thanks to a spring piston.
The Gamo Deltamax Force has :
a rubber butt plate, absorbing the recoil,
an ambidextrous cheek piece,
a manual safety lever in front of the trigger,
a fixed front blade,
an adjustable rear sight,
a dovetail rail (11mm).
Handling 
Safety first... get used to engage the safety before any handling of the gun.
The Deltamax Force airgun is a traditional airgun, break barrel action. Tap with the palm on the barrel to unlock it, and the pull it down to cock the spring ? Insert the pellet in the barrel, and close it back firmly. The rifle is thus ready to shoot, just aim and remove the safety at the last moment.
Composition on the pack 
the Deltamax Force Whisper air rifle in .177 caliber,
a green dot sight,
100 targets 14 x 14 cm,
1 box of 250 pellets
Manufacturer

GAMO

Type of weapon

Rifle

Caliber

.177 (4,5 mm)

Power source

Spring

Cocking

Braek barrel

Barrel

Steel / Rifled

Ammunition

Pellets

Firing

One shot

Loading

Barrel

Stock

Synthetic

Main hand

Ambidextrous

Safety

Manual

Optic fiber

Rear and front sight

Rear sight

Adjustable

Front sight

Tunnel

Dovetail rail

11 mm

Color

Black

Lenght

37.60"

Weight

4.40 Lbs

Velocity

575 Fps

Energy

7.50 Joule

Legislation

D category weapon (free sale over 18 years old)

Origin

Spain

Pack

Yes

Promo

Yes

Energy Category

less than 10 joule

Catégorie

Carabine à plomb