GAMO Delta Fox GT Yellow Ring airgun - .177 rifle bore (6,52 joules)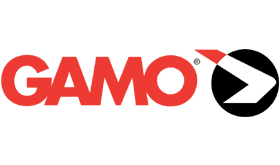 Already known by the youngest, thanks to a moder design and suitable dimensions, the Gamo Delta Fox GT airgun comes  in a smart yellow version, with a border at the end of the stock, before the butt plate. 
A colored touch to differentiate from the others!
Find out more
For the youngers :
Really intended fof the begining / learning of shooting, especially for the juniors and children, the Gamo Delta Fox GT does not however makes compromise with the quality and performances of the spanish brand.
It thus has :
a tactical stock, shortened, making it easier to hold on shoulder
a reduced weight
a moderate power, for an easier loading (less compressed spring)
a polymer covered barrel, less subjet to soils and corrosion
Datas :
As its elders, it has :
a rifled steel barrel
natural sights : adjustable rear sight and fixed blade front sight
dovetail rail for optics
an adjustable trigger
a manual safety
a rubber butt plate
Operating :
The Gamo Delta Fox GT is a "classic" airgun, spring, one shot.
It is break barrel.
The pellet simply comes in the barrel once it is open.
For the safety, it is recommended to take the habit of engaging the safety, that will the be removed easily just before shooting.
Manufacturer

GAMO

Type of weapon

Rifle

Caliber

.177 (4,5 mm)

Power source

Spring

Cocking

Braek barrel

Barrel

Steel / Rifled

Ammunition

Pellets

Firing

One shot

Loading

Barrel

Stock

Synthetic

Main hand

Ambidextrous

Safety

Manual

Optic fiber

No

Rear sight

Adjustable

Front sight

Fixed

Dovetail rail

11 mm

Color

Black

Lenght

38.20"

Weight

4.10 Lbs

Velocity

525 Fps

Energy

6.52 Joule

Legislation

D category weapon (free sale over 18 years old)

Origin

Spain

Energy Category

less than 10 joule

Catégorie

Carabine à plomb
Customers who bought this product also bought: