Delivery
Country of delivery
We deliver to France and 10 other countries. Discover them below !
Pays

Transporteur

France

Colissimo home or pick-up point / Chronopost

Germany, Austria, Belgium, Denmark, Spain,

Italy, Luxembourg, Netherlands, Portugal, Sweden

Colissimo home (countersignature)
Shipment
Jean-Pierre Fusil Armurier will ship your order within 24 hours once the payment is confirmed (except if the product is currently out of stock but ordered from our supplier). You will receive an e-mail to confirm the shipment of your product once it will be supported by our carrier.
La Poste and Chronopost ensure all our deliveries. A tracking number will be sent to you, to check the delivery progress. Packages are always delivered against signature.
The shipping charges include packaging, handling, insurance and postage fees. They can also include a fixed part and a variable part of the price or weight of your order. If you want to buy many products on the website of Jean-Pierre Fusil Armurier, we advise you to group all of them into a single order.
If you want to add more information to facilitate the delivery, (intercom code, person to deliver to if you are not present, additional information...) please give us all of this information before the end of your online order (during the validation phase).
The packages preparation
Your order is carefully packed in solid and durable cardboard. Packages are always oversized and protected. To avoid any damage, all the products are wrapped separately.
Packages are always neutral: nothing can show their contents.
The packaging of a pellet riffle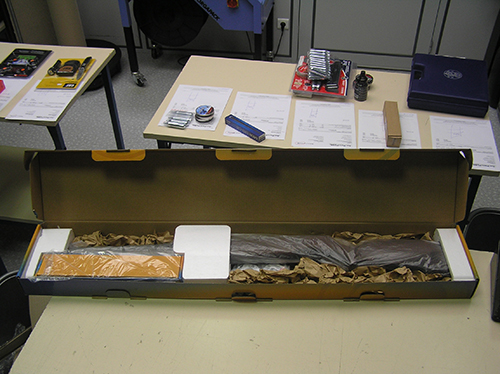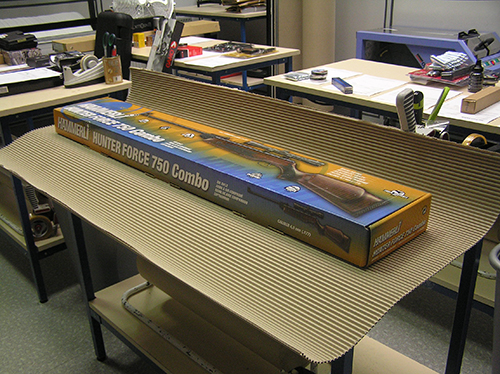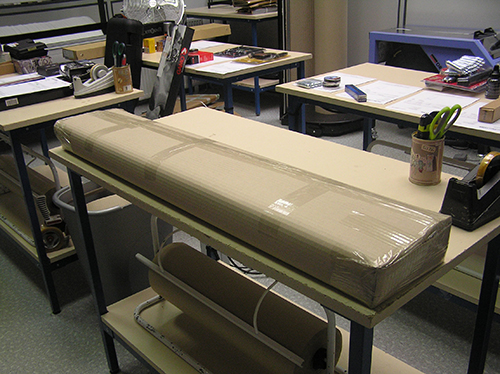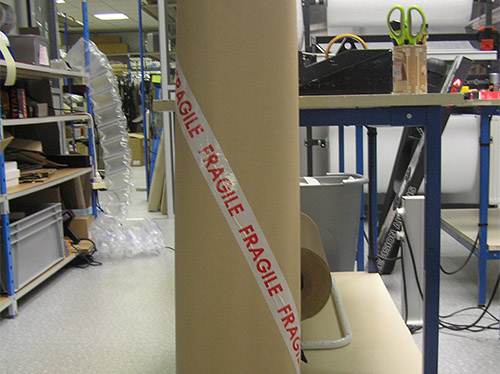 The packaging of two boxes of ammunition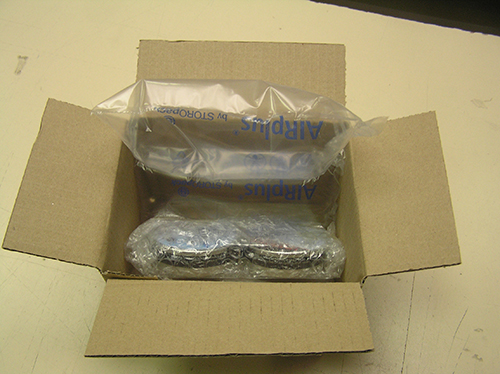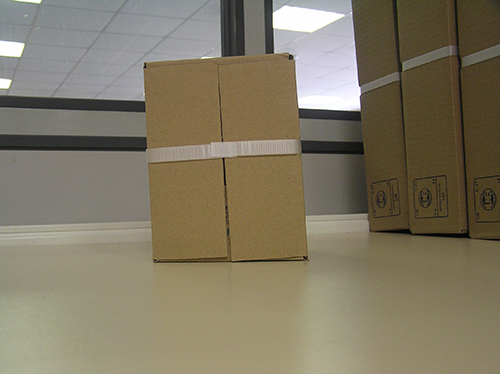 The workshop where we prepare the orders