GAMO Big Cat 1000-E Barricade Air Rifle (19.9 joules) - .177 rifle bore + 4x32 scope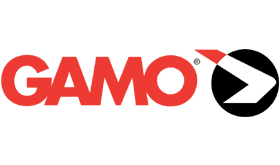 Classical in the range of the spanish brand GAMO, the Big Cat 1000-E comes with a great OD green colour, that blends into his surroundings!
With a power of 19.9 Joule, thus arigun can be bought by any people over 18 years old (french law!).
Find out more
Features :
The Big Cat 1000-E is a one shot airgun, that shoots diabolo pellets, in .177 caliber. Its energy comes from a spring piston, that gives a 19.9 Joule power.
The ambidextrous stock os made of ultra-resistant synthetic material, with granula surfaces where the hands come, for a firm handling in any circumstances. It also have a large rubber butt plate, for a better comfort on the shoulder.
It is OD green / khaki finish.
It has a safety system, wiht a lever located just in front of the trigger, allowing to put the rifle "out of shot", locking the trigger.
To help the aimign, the Big Cat has :
luminous optic fiber front and rear sight. The rear sight is fuly adjustable
a 11mm dovetail rail qhere adapting a scope, a dot sight...
Manipulation :
The Big Cat 1000-E Barricade is a break barrel action air rifle :
engage the safety
unlock the barrel, taping at its end with the palm
pull it completely down until the spring catches
insert the pellet in the barrel
close it firmly
The airgun is now loaded and cocked, just aim, turn the safety off and shoot!
Pack :
The Big Cat 1000-E Barricade airgun ios delivered with a 4x32 scope and its mounts (11mm)
Manufacturer

GAMO

Type of weapon

Rifle

Caliber

.177 (4,5 mm)

Power source

Spring

Cocking

Braek barrel

Barrel

Steel / Rifled

Ammunition

Pellets

Firing

One shot

Loading

Barrel

Stock

Synthetic

Main hand

Ambidextrous

Adjustable trigger

Yes

Safety

Manual

Optic fiber

Rear and front sight

Rear sight

Adjustable

Front sight

Fixed

Dovetail rail

11 mm

Color

Khaki

Lenght

42.90"

Weight

3.50 Lbs

Velocity

920 Fps

Energy

19.90 Joule

Legislation

D category weapon (free sale over 18 years old)

Origin

Spain

Pack

Yes

Energy Category

between 10 and 20 joule

Catégorie

Carabine à plomb
Customers who bought this product also bought: