STOEGER RX20 Dynamic air rifle - .177 rifle bore (19.9 joules) + 4x32 scope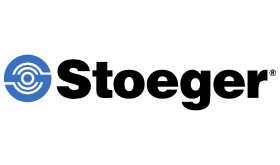 STOEGER NEW RANGE 2018 : THE RX LINE 

Perfect match between technology, style, technical efficiency and carefu finish, the RX line is, above all, based on tthe ergonomics, to give its users an optimum comfort while shooting. 
A range of rifles smart and ergonomical, with the well knownn quality of the brand. 
THe RX20 Line comes in 2 different models, in .177 bore with 19.9 Joule power : 
RX20 Dynamic 
RX20 S3 Suppressor (nnew technology of sound reduction) 
Both are avalailable with a stock : synthetic black or green or wood. 
Find out more
NEW :
Human Tech Design, or how to adapt the tool to its user, is the pilosophy of the RX airgun new line creation.
As a result, an ergonomic stock with exchangeable checkered inserts(fot synhtetic model), on places where the hands come, for a perfect handling of the rifle.
The airgun is delivered with 3 grips with different texture, embossed or checkered (synthetic stock models only)
Characteristics :
The RX20 rifle is a classical airgun, one shot, with break barrel action.
It is in chambered in .177, for diabolo pellets, and the energy is provided by a spring piston.
It has 19.9 Joule power, that allows precise shooting at a range of 25 meters approximatively, and can be sold to any people over 18 years old (french law).
The stock is made of black synthetic or wood, and teh mechanical parts of alloy. It has a large rubber butt plate, that is absorbing recoil and impacts on the shoulder.
The barrel is made of steel and rifled (fo a better stability of the pellet), and has :
for the model Dynamic : a sleeve at the end, that helps for cocking the rifle
for the model S3 Suppressor : a new generation suppressor, all long moulded, composed of an air decompression chamber that further enhances the performance of the new air regulation baffles
The safety automatically engages while cocking, and takes off with a simple press of the thumb just before shooting, as it is placed just at the rear of the barrel.
To help the aimng, the RX20 is equipeed with :
optic fiber front and rear sights, green and red, that allows a great aiming with the naked eye
11mm dovetail rail, where you can mount a scope or a red dot, to shoot at longer range.
The RX20 S3 Suppressor has an interchangeable front sight, and is delivered with 2 : a red and an orange fiber.
The T2 trigger of the airgun is "2 stage", adjustable thanks to a screw.
Pack :
The RX20 air rifle is delivered with
a 4x32 scope
3 different grips : black, blue and orange (for synthetic stock models)
an allen key (to change the grip)
for the S3 Suppressor : 2 front sights with red or orange fiber
Manufacturer

STOEGER

Type of weapon

Rifle

Caliber

.177 (4,5 mm)

Power source

Spring

Cocking

Braek barrel

Barrel

Steel / Rifled

Ammunition

Pellets

Firing

One shot

Loading

Barrel

Stock

Synthetic or Wood

Main hand

Ambidextrous

Adjustable trigger

Yes

Safety

Automatic

Optic fiber

Rear and front sight

Rear sight

Adjustable

Front sight

Fixed

Dovetail rail

11 mm

Color

Black
Green
Wood

Lenght

Dynamic : 42.5"S3 : 44"

Barrel length

Dynamic : 16.5"S3 : 14"

Weight

6.6 Lbs

Velocity

920 Fps

Energy

19.90 Joule

Legislation

D category weapon (free sale over 18 years old)

Pack

Yes

Energy Category

between 10 and 20 joule

Catégorie

Carabine à plomb
Customers who bought this product also bought: