GAMO Black 10x Maxxim IGT air rifle - .177 rifle bore (29 joule) + 3-9x40 WR scope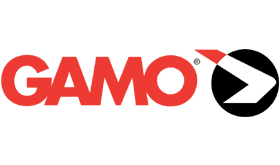 The first multi-shots airgun with high power !
With the same system as the Replay 10x air rifle, GAMO has built this airgun with the 10x quick-shot barrel, the IGT technology, all this with a power of 29 Joule. (category C - No sold out of France)
Find out more
Gamo technology
The Black 10x IGT rifle has all the last technological developments of the sapnish brand :

the

Autoloader 10x technology, allowing to shoot 10 pellets without loading them each time, thanks to a 10 shots barrel

the IGT system : a pneumatic cylinder replaces the traditional spring, improving the terminal velocity, providing a more consi

stent power level,

reducing cocking efforts and lessenong undesired vibrations.

the Whisper Maxxim barrel, made of steel, and covered with polymer, silencing system.

the CAT trigger, double ajdustable, smooth and precise

the RRR rail made of aluminium, protecting the scope absorbing the shockwaves generated while shooting.
Operation 
This airgun uses a 10x Quick-Shot magazine, allowing to shoot 10 pellets without loading the rifle, just cocking it : a real saving in time !
Just fill the magazine with 10 pellets, and put it back on place on the top of the gun.
It works then as any traditional air rifle, breaking the barrel.
Air rifle delivered with
a 3-9x40 WR Gamo scope, and its mounts
1 magazine
Legislation 
With a power of 29 Joule, this rifle is part of C-4 category.
It is declarable and its purchase requires a hunting permit with validation or a shooting license.

It can't be sold out of France.
Manufacturer

GAMO

Type of weapon

Rifle

Caliber

.177 (4,5 mm)

Power source

Insert gas piston

Cocking

Braek barrel

Barrel

Steel / Rifled

Ammunition

Pellets

Loading

Cylinder

Capacity

10 shots

Stock

Synthetic

Main hand

Ambidextrous

Adjustable trigger

Yes

Safety

Manual

Sights

No

Dovetail rail

11 mm

Color

Black

Lenght

44.90"

Weight

6.39 Lbs

Velocity

1180 Fps

Energy

29 Joule

Legislation

C category weapon (subject to declaration) - No sold out of France

Origin

Spain

Pack

Yes

Promo

Yes

Energy Category

more than 20 joule

Catégorie

Carabine à plomb
Customers who bought this product also bought: