GAMO HPA airgun - IGT - .177 rifle bore (19.9 joules) + 3-9x40 WR scope + bipod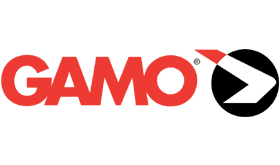 Surfing on the current trend, tactical oriented, Gamo presents its sniper-style rifle, the HPA, comprising the quality and the latest technologies of the spanish brand.
A gas piston replacing the traditionnal spring, a sound supresor barrel, this airgun is also delivered with a scope and a bipod.
A great carbine, ultra-modern, with the unique quality GAMO !
Find out more
Characteristics of the air rifle 
In the line with the Black Ops and the Pahantom Elite, the Gamo HPA air rifle has a design close to the snipers rifles.
In .177 rifled bore, it shoots pellets and is break barrel action.
Its sharpened stock, is made of resistant polymer. It has an adjustable cheekpiece, that canbe adapted to each shooter,  and a rubber butt plate with removable pads, absorbing the recoil while shooting.
The rifled steel barrel is covered with polymer, and has a sound supressor all its length long.
The airgun can be used with the naked eye, thanks to its optic fiber front and rear sights, or with a scope, that can be mmounted on the dovetail rail.
As all Gamo's airgns, the HPA has a manual safety system.
Gamo technologies 
This HPA airgun has all the latest technologic evolutions from GAMO :
IGT

 

: a pneumatic cylinder replaces the traditional spring, withe the main advantages of reduccing the noise, improving the terminal velocity, providing a more consistent power levek, reducing cocking effort and lessening vibrations
WHISPER MAXXIM

 

: a new sound suppressing system, all the barrel long
SAT

 

: a smoother adjustable trigger
SWA

 

: a rubber pad with removable inserts for a better comfort
RRR

 

: a 2-pieces aluminium rail aborbing the shockwaves for a better maintening and longer life of the scope
TRUGLO

 

: luminous optic fiber front and rear sights
Plumb bob rifle delivered with
a Gamo 3-9 x 40 scope
its one-pice mount
a folding bipod
Manufacturer

GAMO

Type of weapon

Rifle

Caliber

.177 (4,5 mm)

Power source

Insert gas piston

Cocking

Braek barrel

Barrel

Steel / Rifled

Ammunition

Pellets

Firing

One shot

Loading

Barrel

Stock

Synthetic

Main hand

Ambidextrous

Adjustable trigger

Yes

Safety

Manual

Optic fiber

Front sight

Rear sight

Adjustable

Front sight

Tunnel

Dovetail rail

11 mm

Color

Black

Lenght

43.30"

Weight

6.40 Lbs

Velocity

920 Fps

Energy

19.90 Joule

Legislation

D category weapon (free sale over 18 years old)

Origin

Spain

Pack

Yes

Energy Category

between 10 and 20 joule

Catégorie

Carabine à plomb
Customers who bought this product also bought: