UMAREX - BERETTA Mod. 92 A1 CO2 pistol - Blowback - .177 BB bore (1,3 joules)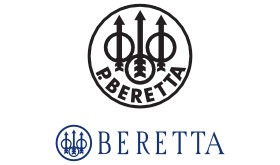 Great replica of the famous Beretta M92A1 use by US military, proposed in .177 BB bore, with a full metal finish, comparable to the traditional fire guns.
It works thanks to CO2 cartridges, and its blow-back system (back slide automatic cocking) increases its realism.
This pistol exists in 2 versions :
semi-automatic
full-automatic
Find out more
Realism :
Manufactured by Umarex, with the official Beretta licence, this pistol aims to be extremely realistic :
its full metal manufacturing gives it a weight around a kg, as the original
it has all the Beretta markings, on the slide and the handle
its has the blow-back system : during the shot, the slide moves back, giving a visual effect, but also realistic sensation in the hand
Characteristics :
Chambered in 4.5mm BB (.177 bore), this pistol shoots sphérical steel BBs, and its magazine has a capacity of 18 BBS.
The energy is porvided by a CO2 12g cartridge, that is located in the handle, with the magazine.
It has an ambidextrous manual safety, to secure the pistol while handling it.
To help the aiming, it has fixed front and rear sights with white points, and a picatiny rail under the barrel to mount a laser or a tactical lamp.
Its trigger is single or double action : you can cock previously, or shoot directly.
Variation :
This pistol is proposed in 2 version :
Semi-automatic : each shoot comes pulling the trigger
ou
Full-automatic : one pull sprays the 18 shots (this model can also be used in semi-automatic, thanks to a selector on the right side of the slide)
Manufacturer

UMAREX

Type of weapon

Pistol

Caliber

.177 (4,5 mm)

Power source

CO2

CO2 cartridges

12g

Barrel

Steel / Smooth

Ammunition

BBs

Firing

Semi or Full automatic

Loading

Magazine

Capacity

18 shots

Stock

Synthetic

Main hand

Ambidextrous

Body

Full metal

Culasse

Alliage

Culasse mobile

Yes

Blow Back

Yes

Trigger

Single or double action

Safety

Manual

Optic fiber

No

Rear sight

Fixed

Front sight

Fixed

Dovetail rail

Picatinny / Weaver

Color

Black

Lenght

8.66"

Barrel length

4.88"

Weight

2.38 Lbs

Velocity

312 Fps

Energy

1.30 Joule

Legislation

D category weapon (free sale over 18 years old)

Pack

No

Promo

No

Catégorie

Pistolet à plomb
Customers who bought this product also bought: