ASG CZ P-09 - Blowback CO2 pistol - .177 bore (3.7 joules)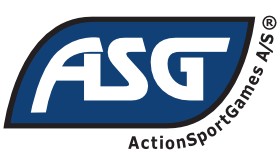 Realism Precision Performance... are the 3 keywords of this new generation of tactical handguns. 
Standard version (longer) of the P-07 Duty pistol, much more compact, the P-09 pistol est a modernized evolution of the famous CZ-75. 
Manufactured by ASG, under CZ licence, this CO2 airgun P-09 Blowback can shoot pellets or BBS in .177, thanks to a CO2 cartridge. 
It exists in 3 different colours : black, FDE or Dual Tone (black & FDE).
Find out more
Features :
Semi-automatic pistol in .177 bore, able to shoot pellets and BBs, thanks to a 12g CO2 cartridge.
Its body is made of ABS, and the slide in metal.
The barrel is steel rifled , and threaded, to adapt the ASG barrel extension (as a silencer, but not efficient)
It has a blow-back system : back slide rearmament (''like a real one'')
Its magazine has a capacity of 2 x 8 pellets or BBs, with micro-cylinders at the top and the bottom : once the 8 pellets shots, just return the magazine to shoot the next 8 ones.
It has fixed natural sights with reflective white dots, and a picatinny rail under the barrel.
A manual safety lever, ambidextrous, is also present, to avoid uncontrolled shots.
Finish
The CZ P-09 ASG exists in 3 different colours :
black : body and slie blck
or
FDE : body and slide "desert"
or
Dual Tone : desert body and black slide.
Manufacturer

ASG

Type of weapon

Pistol

Caliber

.177 (4,5 mm)

Power source

CO2

CO2 cartridges

12g

Barrel

Steel / Rifled

Ammunition

BB et diabolos

Firing

Semi automatic

Loading

Magazine

Capacity

2 x 8 shots

Stock

Synthetic

Main hand

Ambidextrous

Body

Synthetic

Culasse

Alliage

Culasse mobile

Yes

Blow Back

Yes

Trigger

Double action

Safety

Manual

Optic fiber

No

Rear sight

Fixed

Front sight

Fixed

Dovetail rail

Picatinny / Weaver

Color

Bicolor
Black
Desert

Lenght

8.20"

Barrel length

3.8"

Weight

1.59 Lbs

Velocity

492 Fps max

Energy

3.70 Joule

Legislation

D category weapon (free sale over 18 years old)

Origin

Japan

Catégorie

Pistolet à plomb
Customers who bought this product also bought: