UMAREX - BERETTA 92 FS CO2 pistol - .177 bore (3,5 joule max.)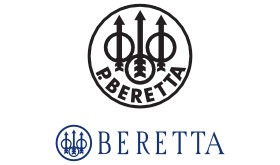 Certainly one of the best known weapons in the world! Pistol used by the military, police and other special units.
The Umarex / Beretta 92 CO2 pistol shoots 4.5 mm caliber pellets through a rifled barrel, giving the projectile good guidance during its trajectory. This pellet pistol is a very realistic replica, a "must-have" for any collector or shooter.
Find out more
4 versions available :
or
or
or
Manufacturer

UMAREX

Type of weapon

Pistol

Caliber

.177 (4,5 mm)

Power source

CO2

CO2 cartridges

12g

Barrel

Steel / Rifled

Ammunition

Pellets

Firing

Semi automatic

Loading

Micro cylinder

Capacity

8 shots

Stock

Synthetic
Wood

Main hand

Ambidextrous

Body

Full metal

Culasse

Alliage

Culasse mobile

No

Blow Back

No

Trigger

Single or double action

Safety

Manual

Optic fiber

No

Rear sight

Adjustable

Front sight

Fixed

Dovetail rail

No

Color

Black
Silver

Lenght

8.27"

Barrel length

4.53"

Weight

2.80 Lbs

Velocity

394 Fps

Energy

4 Joule max.

Legislation

D category weapon (free sale over 18 years old)

Origin

Germany

Catégorie

Pistolet à plomb
Customers who bought this product also bought: