UMAREX Legends Cowboy Rifle CO2 BB airgun (7.5 joule max)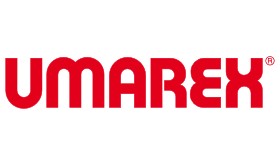 Back to the Wild West with this superb Legends Cowboy rifle firing BB pellets thanks to 2 CO2 cartridges.
Replica of the famous Winchester 1894, it has the English stock, the short barrel, and especially the cocking system : leveraction.
For even more realism, it uses cases, which are inserted through the side loading window, and which eject automatically when reloading !
It is available in antique finish.
Find out more
History
Designed in 1894 by John Browning, the Winchester 94 is an extremely popular American hunting rifle, which was widely adopted by cowboys, gauchos and vaqueros in the Wild West.
It also owes its fame to Hollywood cinema, the Winchester being the most commonly used rifle in the Westerns, with cowboys, sheriffs and bounty hunters often carrying it in their saddle cases.
Characteristics of the CO2 rifle
Under its Legends brand, Umarex offers here a beautiful rifle powered by 2 CO2 cartridges (12 g), allowing to fire 4.5 mm BB steel balls, which are inserted in casings for even more realism. The CO2 pellet rifle can hold up to 10 cartridges.
The smooth barrel is made of metal alloy, as are the mechanical parts, the breech housing and the trigger guard lever.
The stock is made of synthetic material, with a very surprising, realistic wood-like finish.
The Cowboy rifle has natural metal sights :
the rear sight is adjustable in height
the front sight is fixed blade
It is equipped with a manual safety device, by button, allowing to neutralize the trigger tail.
It is announced by the manufacturer with an output speed of 180 m/s, i.e. a power of less than 7.5 Joules.
Weapon's operation
Rather infrequently used by pellet guns, the lever action mechanism is here very well carried out, and each rearmament allows the ejection of the case used by the top. Exactly like the real one!
The insertion of the CO2 cartridges is done at the back of the stock : remove the butt plate by pressing with the finger on the knob and turning it. Using the key located on the inside of the plate, unscrew the housing, insert the 2 CO2 cartridges, then close it by screwing it back on as tight as possible, in order to drill the cartridges. Finally, replace the grip plate.
Insert one BB ball into each case and then insert the cases, up to a maximum of 10, through the loading hatch on the right side of the rifle.
To cock the rifle, push the lever forward until it engages and then return it to its initial position.
Aim at the target and fire !
Once the shot has been fired, cock with the lever to eject the used cartridge and mount the next one.
Manufacturer

UMAREX

Type of weapon

Rifle

Caliber

.177 (4,5 mm)

Power source

CO2

CO2 cartridges

12g

Cocking

Lever

Barrel

Steel / Smooth

Ammunition

BBs

Firing

Manual repeater

Loading

Tube

Capacity

10 shots

Stock

Synthetic

Main hand

Ambidextrous

Safety

Manual

Sights

Yes

Optic fiber

No

Rear sight

Adjustable

Front sight

Fixed

Dovetail rail

No

Color

Used

Lenght

38.03"

Barrel length

18.35"

Weight

5.51 Lbs

Velocity

575 Fps

Energy

Under 7,50 Joule

Legislation

D category weapon (free sale over 18 years old)

Energy Category

less than 10 joule

Catégorie

Carabine à plomb
Customers who bought this product also bought: