UMAREX Legends MP German Legacy CO2 .177 BB Submachine Gun (under 7,5 Joule)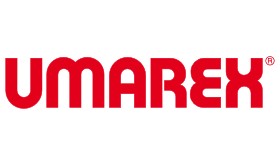 UMAREX enlarges once more its Legends collection, of historical weapons, with the submachine gun MP German, beautiful replica of the MP40 (Maschinen Pistol), also nicknamed Schmeisser, very used by the German Wehrmacht.

An authentic aspect, with its old-looking/vintage finish, its blow-back slide produces a visual effect and sensations while shooting loans of realism. She also has the "nose" (spur under the standard), made to be supported on the edge of vehicles and stabilize the shooting, and of a folding stock houlder.
Icing on the cake, this weapon works in semi-automatic, or full automatic (bursts).

Find out more
Caliber : 4.5 mm BBs
Smooth barrel
Ammos : spherical BBs only
Magazine : 50 shots
Energy : 2 x Co2 cardtridges (12g)
Full metal
Sybthetic stock and forearm, wooden style
Folding shoulder stock
Single action trigger : necessary cocking, by a lateral charging handle
Manual safetyµFixed front sight
Adjustable rear sight
Finish : used look
Length:
32.70" opened
24.40" folded
Weight : 7.72 Lbs
Velocity : 480 Fps
Power : < 7.5 Joule
Manufacturer

UMAREX

Type of weapon

Pistol

Caliber

.177 (4,5 mm)

Power source

CO2

CO2 cartridges

12g

Barrel

Steel / Smooth

Ammunition

BBs

Firing

Semi or Full automatic

Loading

Magazine

Capacity

50 shots

Stock

Metal

Material

Alloy

Main hand

Ambidextrous

Body

Full metal

Culasse

Alliage

Blow Back

Yes

Trigger

Single action

Safety

Manual

Sights

Yes

Optic fiber

No

Rear sight

Adjustable

Front sight

Tunnel

Dovetail rail

No

Color

Used

Lenght

32.70" / 24.40 folded

Barrel length

10.04"

Weight

7.72 Lbs

Velocity

480 Fps

Energy

Under 7.50 Joule

Legislation

D category weapon (free sale over 18 years old)

Pack

No

Promo

No

Energy Category

less than 10 joule

Catégorie

Carabine à plomb
Customers who bought this product also bought: