CROSMAN Bushmaster MPW CO2 Submachine Gun - .177 BB bore (3 joule max)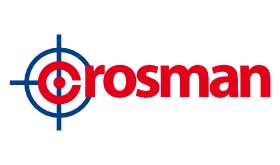 After the success of its assault gn DPMS SBR, the american firm Crosman goes on, with this submachine gun Bushmaster MPW, shorter, that also have the 2 shooting modes : semi or full auto. 
Working thanks to CO2, it shoots steel BBs in caliber .177, with a blowbac effect. 
Find out more
Bushmaster MPW vs DPMS SBR 
Faithful successor of the DPMS SBR assault rifle, the Bushmaster MPW (Multi Purpose Weapon), although more compact, takes up the main characteristics : 
a M4 / AR style aesthetic, with a shorter barrel,
a double operating mode, to choose : semi automatic (shot by shot) or full automatic (burst)
a blowback action, that is well seen through the ejection port 
a 6 positions adjustable shoulder stock (+/- 3.15"), and a pistol handle
a removable magazine, 25 shots capacity (same magazine for both guns)
a quad rail forearm for accessory mounting
Technical datas 
The Bushmaster MPW submachine gun in chamber in .177 BB bore, and works thanks to 2 CO2 cartridges (12g).
It is made with nylon fiber, a light and resistant material, with a bicolor finish black and tan.
The steel barrel is smooth, and ended with a false muzzle.
The magazine is made with metal, and covered with nylon. It has 25 shots capacity, and also contents de CO2 loader.
Delivery 
The Crosman Bushmaster MPW airgun is deliverd in a cardboard box, with
a red dot sight
a sped loader
a mutilingual note
Manufacturer

CROSMAN AIRGUNS

Type of weapon

Pistol

Caliber

.177 (4,5 mm)

Power source

CO2

CO2 cartridges

12g

Barrel

Steel / Smooth

Ammunition

BBs

Firing

Semi or Full automatic

Loading

Magazine

Capacity

25 shots

Stock

Synthetic

Material

Synthetic

Main hand

Ambidextrous

Blow Back

Yes

Safety

Manual

Sights

No

Dovetail rail

Picatinny / Weaver

Color

Khaki

Lenght

24.20"

Weight

5.75 Lbs

Velocity

430 Fps

Energy

3 Joule max

Legislation

D category weapon (free sale over 18 years old)

Origin

Taiwan

Pack

Yes

Catégorie

Carabine à plomb
Customers who bought this product also bought: