SIG SAUER MCX ASP CO2 Submachine Gun - .177 bore (7 Joule max)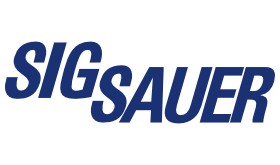 Accurate replica of the Sig Sauer MCX, coming in an airgun version, this weapon is ideal for training and practice, especially for quick shooting, thanks to its 30 shots quick-firing magazine.
It works thanks to a 4oz CO2 bottle (88 / 90 g), allowing to shoot many magazines in a row.
Find out more
From the ASP (Advancd Sport Pellet) range, "leisure" branch  of the famous brand Sig Sauer, this sublachine gun is based on the original designs of the Sig MCX, while being accessible to many people, being sold to any people over 18 years old.
With a 30 shots RPMTM magazine, it is ideal for quick shots on any targets.
Characteristics of the Sauer MCX ASP GIS
The frame, the barrel and the mechanical pieces are made of metal, the foregrip and the handle are made of resistant polymer.
It has a "silencer" style barrel (aesthetic, and not damper), giving it its tactical look.
Its natural sights are also made of metal, and has the feature to be folding, that is convenient when using accessories such as scope, red dot. The rear sight is adjustable, and has an interchangeable peephole.
It also has a long PIcatiny rail.
The safety lever is ambidextrous.
The magazine releas button is on the right side.
It also has a front vertical grip, for an instinctive handling.
Magazine 
The specificity of this gun is its pellet belt system, developped by Sig.
It is a kind of round belt, with 30 pellets capacity.
To be convenient, this belt can be removed from the magazine, to insert pellets easily, puting it on the table.
Shooting 
The submachine gun Sig MCX ASP is chambered in .177, and shoots "diabolo" pellets. It is semi-automatic : no need to cock each time, just press the trigger to shoot.
It is powerd by a 88g CO2 bottle, that comes in the stock : just remove the stock pressing a button and sliding it off. Thread then the bottle, and replace the stock into place.
Once the gun charged with CO2 and pellets, you can begin your session!
Type of weapon

Pistol

Caliber

.177 (4,5 mm)

Power source

CO2

CO2 cartridges

88g (4oz)

Barrel

Steel / Rifled

Ammunition

Pellets

Firing

Semi automatic

Loading

Magazine

Capacity

30 shots

Stock

Synthetic

Material

Metal

Main hand

Ambidextrous

Safety

Manual

Color

Black

Lenght

34.65"

Barrel length

18"

Weight

7.27 Lbs

Velocity

700 Fps max

Energy

7 Joule max

Legislation

D category weapon (free sale over 18 years old)

Origin

Japan

Catégorie

Pistolet à plomb
Customers who bought this product also bought: