CROSMAN DPMS SBR CO2 Full auto assault rifle - .177 BB bore (3 Joule)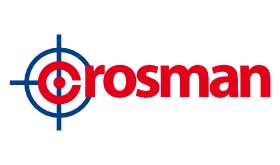 Finally, an airgun replica of a M16/AR15 assault rifle, that can be used in full automatic !
Extremely realistic, this DPMS SBR from Crosman works with Co2 cartridges, and shoots stell BBs in .177 bore.
Hours of fun on perspective, aiming cans, bottles and any other targets at an infernal rate!
Find out more
History 
The amercan firm DPMS Panther Arms (Defense Procurement Manufacturing Services) is known for its manufacture of AR-15 style rifles and accessories.
Crosman has based on the "civil" model ith short barrel PDW (Personal Defense Weapon), to create this airgun version, with the official license, with all specificities andmarkings.
Characteristics of the pellet gun
Behind the appearance of an assault rifle is a CO2 airgun in .177 BB bore (steel round pellets), usable by the largest number of people.The Crosman DPMS SBR (Shor Barrel Rifle) has 2 action modes :
semi automatic
full automatic (over 1400 rounds per minute)
Ant to add a little more to its realism, the DPMS is blowback : you can see the slide moving through the ejection port.
It is made with nylon fiber, material well known for its resistance and sustainability, but lighter than metal.
The barrel, made of steel is smooth. It is ended with a muzzle cap.
The tactical stock is made with
a pistol handle
an angled foregrip
a 6 position adjustable shoulder stock (around 10 cm)
On the left side of the rifle is the selector with 3 position :
safety
semi-automatic fire
full-auto
For the sights, the DPMS has :
flip up and removable front and rear sights. The front sight is a fixed blade, and the rear sight laterally adjustable. It also has 2 peeps with different diameters.
4 Picatiny rails
The magazine is made of metal nylon coated. It includes hte place for the 2 CO2 cartridges, and has a capacity of 25 BBs. It can be removed easily, pushing a button located on the right side.
Loading the weapon
Installing the CO2 catridges :
Open the cover of the magazine, lifting it from the bottom
Put the cartridges in the places
Pierce them, screwing with the Allen key provided, beginning with the left one (marked first), and the the second one.
Filling BBS :
pull down the follower tab
insert up to 25 BBs in the loading hole
slowly release the spring
The DPMS SBR is also supplied with a speed loader, that allows an easier BB loading.
Insert the magazin back in its place, the rifle is ready to shoot
Manufacturer

CROSMAN AIRGUNS

Type of weapon

Rifle

Caliber

.177 (4,5 mm)

Power source

CO2

CO2 cartridges

12g

Barrel

Steel / Smooth

Ammunition

BBs

Firing

Semi or Full automatic

Loading

Magazine

Capacity

25 shots

Stock

Synthetic

Material

Synthetic

Main hand

Ambidextrous

Blow Back

Yes

Safety

Manual

Optic fiber

No

Rear sight

Adjustable

Front sight

Fixed

Dovetail rail

Picatinny / Weaver

Color

Black

Lenght

26.4 to 36.3"

Barrel length

11"

Weight

6.30 lbs

Velocity

430 Fps

Energy

3 Joule max

Legislation

D category weapon (free sale over 18 years old)

Origin

Taiwan

Catégorie

Carabine à plomb
Customers who bought this product also bought: