Umarex T4E HDS 68 CO2 rubber bullets shotgun pack - Cal.68 (16 Joule max)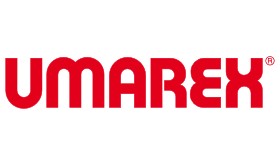 Always higher...
Folowing the enormous successes of its rubber ball guns PPQ M2 43 and HDR 50, Umarex proposes this year a CO2 rifle, the HDS 68, Home Defense Shotgun in caliber .68 paintball or rubber ball, with 16 Joule power. 
Delivered in pack with 5 CO2 cartridges and 100 rubber balls.
Find out more
Presented this month, march 2019, during the professional show IWA, the HDS 68 (Home Defense Shotgun) is the third model of CO2 rubber balls from Umarex, with its T4E brand.
Features of the HDS 68 rubber bullet gun
With its short double barrel and its pistol handle, the HDS 68 has an impressive visula Hyper realistic.
In caliber .68 (1733 mm), this marker, shotgun type works thanks to a 12g CO2 cartridge, and can shoot 2 balls, individually or simultaneously, with 16 Joule power.
It is mainly made with polymer, a material light and resistant, and with alloy mechanical pieces.
Handle and forearm are textured, to ensure an optimum prehension in any circumstances, even when hands are wet (due to the stress for example).
The trigger is "doubled", with a security lever, avoiding uncontrolled shots (in case the gun is falling).
On the top, is the selector lever, allowing to choose the barrel that is going ot shoot (or both).
Under the barrel is a Picatiny rail, that can accept a laser sight or a tactical lamp.
The HDS 68 has the quick piercing CO2 Emergency magazine, as on the HDR 50 : to pierce the cartridge, and put the gun under pressure, ready to use, it is necessary to tap under the "button".
This system has the advanteage to let you prepare the gun in advance, without using the joints prematurely (crushed by the pressure of the CO2)
Loading 
The CO2 cartridge takes place in the handle, head down, unscrewing the cork located on the tail.
Just tap then on this buton, before begining the shooting session, to percuss the cartridge;
When the rifle is under pressure, a little pin comes out on the top of thebarrel.
The ammos have to be put in the barrel, which is simply opened pressing the button under the barrel.
Ammunition 
According to the use purposed, leisure or defense, the HDS 68 can shoot various ammos :
rubber
paint
marking (chalk)
pepper
Pack
The HDS 68 is delivered with :
5 CO2 cartridges
100 rubber balls
Manufacturer

UMAREX

Type of weapon

Rifle

Caliber

.68

Power source

CO2

CO2 cartridges

12g

Barrel

Steel / Smooth

Ammunition

Rubber balls

Firing

1 ou 2 coups

Loading

Barrel

Capacity

2 shots

Stock

Synthetic

Material

Synthetic

Main hand

Ambidextrous

Sights

No

Dovetail rail

Picatinny / Weaver

Color

Black

Lenght

19.30"

Weight

3.75 Lbs

Velocity

325 Fps

Energy

16 Joule max

Legislation

D category weapon (free sale over 18 years old)

Pack

Yes

Energy Category

between 10 and 20 joule
Customers who bought this product also bought: