UMAREX Legends P08 CO2 blowback pistol - .177 BB bore (max 3 Joules)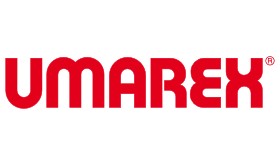 The Legends P08 Umarex in blowback version is a CO2 pistol that is truer than life!
A faithful replica of the Luger P08, which was one of the first semi-automatic pistols, and above all, widely used in both world wars.
Find out more
With the blowback system, this pellet gun has an impressive realism. When you shoot, the breech folds and unfolds as with the original model. Its all-steel finish gives it a very pleasant weight and grip when shooting.
Manufacturer

UMAREX

Type of weapon

Pistol

Caliber

.177 (4,5 mm)

Power source

CO2

CO2 cartridges

12g

Barrel

Steel / Smooth

Ammunition

BBs

Firing

Semi automatic

Loading

Magazine

Capacity

20 shots

Stock

Synthetic

Main hand

Ambidextrous

Body

Full metal

Culasse

Alliage

Culasse mobile

Yes

Blow Back

Yes

Trigger

Single action

Safety

Manual

Optic fiber

No

Rear sight

Fixed

Front sight

Fixed

Dovetail rail

No

Color

Black

Lenght

8.82"

Barrel length

3.74"

Weight

1.44 Lbs

Velocity

295 Fps

Energy

Under 3 Joule

Legislation

D category weapon (free sale over 18 years old)

Pack

No

Promo

No

Energy Category

less than 10 joule

Catégorie

Pistolet à plomb
Customers who bought this product also bought: