GAMO Compact pistol - .177 bore - right or left handed (3,65 joules)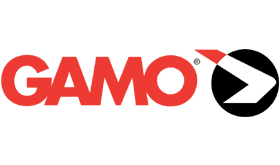 The GAMO Compact is an introductory pellet pistol for precision shooting. The arming is done by a piston, the air is compressed by closing the breech block, which ensures shooting without vibration or recoil. 
This model of pellet gun has an anatomical wooden stock, which is available in 2 versions :
The sight and trigger are also adjustable.
Find out more
A top-of-the-range model from the Spanish brand GAMO, the Compact is designed for both experienced shooters training in a club, as well as the most novices wishing to learn precision shooting at home.
Single-shot, the Compact pellet gun works with a pre-compressed armament: a piston located in the breech will compress the air like a pump, opening and closing it again. This system has the main advantage of eliminating the vibrations due to the more traditional spring.
To cock the pistol, release the breech by pressing the grey button on the back, then open it completely, insert the pellet and close it again. The gun is then ready to fire.
For optimum comfort of use, the Gamo Compact is equipped with an anatomically shaped wooden handle with adjustable hand rest. This is why it is available in 2 different versions :
right-handed stick
left-handed grip
It also has an adjustable match trigger and natural aiming organs :
height, drift and width adjustable rise
fixed blade handlebar
It is delivered in its carrying case with 1 box of 250 pellets.
Manufacturer

GAMO

Type of weapon

Pistol

Caliber

.177 (4,5 mm)

Power source

Piston

Cocking

Barrel lift

Barrel

Steel / Rifled

Ammunition

Pellets

Firing

One shot

Loading

Barrel

Stock

Wood

Main hand

Right or Left handed

Body

Alloy

Culasse

Synthétique

Adjustable trigger

Yes

Optic fiber

No

Rear sight

Adjustable

Front sight

Fixed

Dovetail rail

No

Color

Black

Lenght

12.60"

Weight

2.05 Lbs

Velocity

390 Fps

Energy

3.65 Joule

Legislation

D category weapon (free sale over 18 years old)

Origin

Spain

Catégorie

Pistolet à plomb
Customers who bought this product also bought: