UMAREX BERETTA M9A3 FM CO2 pistol .177 BB - Blowback (Under 3 Joule)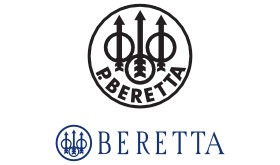 Great repklica, extremely accurate, of the famous pistol Beretta 92, in its modern version M9A3.
Relegated by the US Army to the benefit of the Sig Sauer P320, this pistol has been acclaimed by the sport shooters, because very modern, balanced and reliable.
Made by Umarex, this M9A3 is here in caliber .177 BB and CO2, in a version FM (Full Metal), , withall the marks of the original.   
It is available in 5 colours : black, FDE, inox, green or grey.
Find out more
Features 
Made by Umarex, under the Beretta license, this air pistol has all the features and markings of the orginal.
This M9A3 pistol is offered in caliber .177 BBs, and works thanks to a CO2 cartridge 12g. The magazine has a capacity of 16 BBs.
It is "Full Metal", with the body, frame, barrel, mechanical parts and magazine made of metal alloy, for a perfect solidity and durability.
The frame is mobile and blow-back :  while shooting, it goes backward, giving an extremely realistic visual effect, and real recoil sensation in the hand.
The trigger can be used in simple or double action, the hammer is fuunctionnal and can allow to cock the pistol.
The handle is made with polymer, with textuerd grips, anti-slip.Very straigth,n the handle comes instinctivly in hand.
This M9A3 pistol has a manual safety, that is engages and removes thanks to a lever at the rear of the frame. It is ambidextrous.

Natural sights are fixed, with white poipnts.
Ther is also a Picatiny rail under the barrel for a laser (for example).
The barrel is threaded : M14 x 1 left-handed
Loading 
Insertion of the CO2 cartridge :
remove the magazine, pressing the magazine catch
unscrew the cover under the magazine
insert the CO2
screw the cover until the cartridge is pierced
Loading the BBs :
pull the spring down, and lock it
insert 16 BBs max
unlock the spring
Once the Co2 cartridge and the BBs loaded, insert the magazine back in the pistol;
Shooting 
The Beretta M9A3 trigger can be used in simple or double action : you can cock the hammer (pulling the slide or the hammer backward) before shooting, or shooting directly pulling the trigger.
Once the magazine is empty, the slide stays in the rear position. It can be the liberate pushing the slide stop lever.
Colours 
The Beretta M9A3 FM is available in 2 different colours (to choose) :
black
FDE (desert, khaki and black operating elements)
inox (black handle and operating elements)
green (black handle and operating elements)
grey (black handle and operating elements)

The Beretta M9A3 pistol is delivered in a cardboard box, with :
a multilingual notice
an Allen key
a few BBS
Manufacturer

UMAREX

Type of weapon

Pistol

Caliber

.177 (4,5 mm)

Power source

CO2

CO2 cartridges

12g

Barrel

Steel / Smooth

Ammunition

BBs

Firing

Semi automatic

Loading

Magazine

Capacity

16 shots

Stock

Synthetic

Main hand

Ambidextrous

Body

Alloy

Culasse

Alliage

Blow Back

Yes

Trigger

Single or double action

Safety

Manual

Rear sight

Fixed

Front sight

Fixed

Dovetail rail

Picatinny / Weaver

Color

Black
Green
Grey
Inox
Khaki

Lenght

8.86"

Barrel length

5.35"

Weight

2.34 Lbs

Velocity

344 Fps

Energy

Under 3 Joule

Legislation

D category weapon (free sale over 18 years old)

Catégorie

Pistolet à plomb
Customers who bought this product also bought: