SIG SAUER 1911 We The Peple CO2 pistol .177 bore - Blowback (1.7 Joule)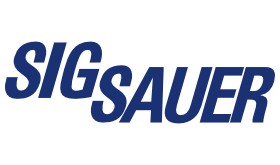 Magnificent commemmorative version of the United States History, this pistol 1911 We The People with a vintage finish with many engravings, serves as a fitting tribute to the independance and the past and actual states of America.
First manufactured in .45 ACP caliber, Sig Sauer market it now in .177 BB caliber, making it available to all the pistols lovers.
Find out more
Aesthetic 
With this 1911 We The People, Sig Sauer pays double tribute to the american history, with a commemorative version of the most storied handgun of the american army, engraved with :
We The People, the opening phrase of the american constitution,
1776, the date of the Declaration of Independance
13 stars, on the top of the slide, representing the 13 original american Colonies
50 stars (25 per side of the grip), for each state in the union.
Characteristics 
Replica of a Colt 1911, this pistol has its main features :
the same dimensions
a full metal manufacture, giving it a real weight
a semi-automatic action, with blow-back system : the slide moves and cock the pistol whule shooting
the same metal custom grip, with a beavertail
a skeletonized trigger, single action operation
a double safety with ambidextrous lever and back pedal
metal sights (fixed with white points for this model)
Loading 
The pistol 1911 We The People ASP works thanks to CO2, and shoots .177 steel BBs.
The loaging is easy : first take the magazine off, pressing the unlock button. Insert the CO2 cartridge in its place, and put it under pressure, screwing it under the magazine, with the Allen key provided. Load then the BBs in the hole in front of the magazine, pulling down first the spring. The magazine has 17 shots capacity.
Once the magazine filled, put it back in the handle.
A sthe trigger is single action, it is necessary to cock the pistol, pulling the hammer down, or the slide backward.
Type of weapon

Pistol

Caliber

.177 (4,5 mm)

Power source

CO2

CO2 cartridges

12g

Barrel

Steel / Smooth

Ammunition

BBs

Firing

Semi automatic

Loading

Magazine

Capacity

17 shots

Stock

Synthetic

Main hand

Ambidextrous

Body

Full metal

Culasse

Alliage

Blow Back

Yes

Trigger

Single action

Safety

Manual

Optic fiber

No

Rear sight

Fixed

Front sight

Fixed

Dovetail rail

No

Color

Used

Lenght

8.50"

Weight

2.2 Lbs

Velocity

340 Fps

Energy

1.7 Joule

Legislation

D category weapon (free sale over 18 years old)

Origin

Taiwan

Catégorie

Pistolet à plomb
Customers who bought this product also bought: