UMAREX UX Tornado CO2 revolver pack - .177 BB bore (2,5 joules) - SPECIAL OFFER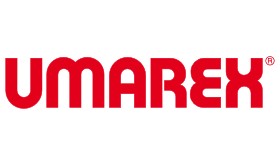 Great pack, small price !
The revolver UX Tornado, made by Umarex, is a compact and light revolver, with a futuristic design, and very simple to use. With its small price, it will be able to please to the largest number !
Find out more
Aesthetic
Unusually, Umarex made an unprecented revolver, not replica, with an original and futuristic design, matching many different models!
A massive revolver, with impressive visual, due to its ventitlated rib and Picatiny rail under the barrel.
The ergonomic handle comes naturally in the palm, and its staked surfaces are non-slip.
Features of the CO2 gun
The revolver UX Tornado is an airgun in .177 BB bore, shooting steel BBSn thanks to a 12g CO2 cartridge.
BBs are loaded in a micr-cylindern wuth 10 shots capacity.
Made of synthetic (ABS) instead of metal, this revolver remains (fairly) light, but really strong.
The mechanical parts (barrel, trigger, hammer), are made of metal alloy.
The trigger is single or double action (the hammer is operational).
About the sights, there is front and reat siths, molded in the body of the revolver.
The Tornado also has 2 Picatiny rails, to mount various optics accessories, as a laser sight, a red dot, a tactical lamp...
It also has a safety, that has to be angaged manually, allowing to block he shot, and avoid any accident while handling it.
As usually ont that kind of arigun, the Co2 cartridge takes place in the handle, taking the right grip off. Once inserted, it has to be pierced, screwing the support with the kye intergrated in the grip.
The barrel is extracted and inserted, sliding it laterally, after being unlocked, pulling the cylinder extractor frontwards.  Once out, fill it with BBs, put it back in, and lock it back.
Revolver UX Tornado is delivered with
3 barrels 10 shots (ABS)
5 CO2 cartridges
1500 BBs
10 targets
1 transport / storage case
Manufacturer

UMAREX

Type of weapon

Revolver

Caliber

.177 (4,5 mm)

Power source

CO2

CO2 cartridges

12g

Barrel

Steel / Smooth

Ammunition

BBs

Firing

Semi automatic

Loading

Cylinder

Capacity

10 shots

Stock

Synthetic

Main hand

Ambidextrous

Body

Synthetic

Trigger

Single or double action

Safety

Manual

Rear sight

Fixed

Front sight

Fixed

Dovetail rail

Picatinny / Weaver

Color

Black

Lenght

9.84"

Barrel length

4.33"

Weight

1.50 Lbs

Velocity

390 Fps

Energy

2,50 joule

Legislation

D category weapon (free sale over 18 years old)

Pack

Yes

Promo

Yes

Catégorie

Pistolet à plomb
Customers who bought this product also bought: