CROSMAN Benjamin Trail Mark II NP airgun pistol (7,5 Joules)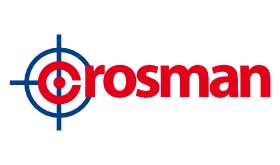 Following the success of its Benjamin Trail NP BBP pistol, the firm Crosman elarges its range of powerful handguns with this Benjamin Trail Mark II NP, with a soften design.

A powerful air pistol in .177 rifled bore, with the NitroPiston technology, ideal for leisure shooting or accuracy training, on paper or recreational targets.
Find out more
Characteristics 
The Benjamin Trail Mark II NP is a traditional one shot airgun, that uses a nitrogen piston (instead of the spring piston often used), and break barrel action. The NitroPiston technology delivers a significant reduction of vibration and noise, allowing a better accuracy.
Mainly made of synthetic material, its barrel and mechanical parts are made of alloy.
Its stock, quite imposing, has embossed drawing, for a perfect handling in any condition, even humidity.
The Trail mark II is equipped with sights, front and rear, with optic fiber : natural aiming (naked eye) is thus "helped", aligning these 3 luminous points.
The rear sight is adjustable and removable, and once removed, it let place to a dovetail rail, where to mount a sope, a red dot... The pistol also has a Picatiny rail under the barrel, for a tactical lamp, a laser or hand grip.
It also has a safety button, just over the trigger guard, that allows to neutralize the trigger, avoiding any uncontrolled shot. It is advised to engage it before handling the pistol.
As the pistol power is strong, it can be hard to cock it. That's why it is delivered with a cocking assist sleeve,that simply slips on the barrel. This sleeve can stay while shooting.
Handling 
For your safety, first think to engage the security, before loading the pistol.
The pistol is break barrel action :
slide the cocking assist onto the barrel
firmly tap on the muzzle to unlock it
pull the barrel down to engage the pistol
insert the pellet
close the barrel
The pistol is ready to shoot !
Manufacturer

CROSMAN AIRGUNS

Type of weapon

Pistol

Caliber

.177 (4,5 mm)

Power source

Insert gas piston

Cocking

Braek barrel

Barrel

Steel / Rifled

Ammunition

Pellets

Firing

One shot

Loading

Barrel

Stock

Synthetic

Main hand

Ambidextrous

Safety

Manual

Optic fiber

Rear and front sight

Rear sight

Adjustable

Front sight

Fixed

Dovetail rail

11 mm and PIcatinny

Color

Black

Lenght

15.75"

Barrel length

7.48"

Weight

3.50 Lbs

Velocity

625 Fpd

Energy

7.50 Joule

Legislation

D category weapon (free sale over 18 years old)

Origin

China

Catégorie

Pistolet à plomb
Customers who bought this product also bought: