SIG SAUER ASP P320 CO2 pistol .177 bore - Blowback (2.8 Joule)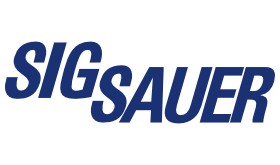 The ASP P320 is not just an airgun, it's a SIG.
Recently choosed as handgun for tuhe US Army, the Sig Sauer P320 pistol is already available in the ASP range (Advanced Sport Pellets), a beautiful airgun replica.
Blowback, it can shoot pellets. It has an exclusive magazine "belt-fed", with 30 shots capacity.
A great pistol, with technical news, that should quickly take much place ont the market of the recreative weapons!
Find out more
Chambered in .177 caliber, pellets, this new generation CO2 pistol was designed and manufactured in the respect of the original SIG, both in its proportion and operation.
Characteristics :
As the original, the Sig Sauer ASP P320 has a polymer frame and a metallic slide, blow-back functioning : while shooting, the slide moves back and comes in place, giving the pistol a better realism.
The natural sights are fixed, with white points : aligning them helps to aim the target.
It also has a Picatiny rail under the barrel, where to mount a laser or a tactical torch for example.
Specificities :
Sig Sauer has developped 2 exclusives systems for its airguns :
the CO2 charging : the Co2 cartridge is inserted in the handle, that opens easily. Once the cartridge in positio, it just remains to screw it.
a high-capacity belt-fed magazine : also located in the handle, the loager is composed with a chain, welcoming 30 ammunitions.
Operating :
This P320 pistols works thanks to a 12g CO2 cartridge, allowing to shoot some 40 shots. It is inserted in the handle, opening its back.
The magazine can simply be released pressing a button on the trigger guard.
It can shoots ammos in .177 caliber, pellets, for training and precise shooting.
The manufacturer advices to use flat pellets only.
It has a manual safety system, with lateral button.
Versions  :
This pistol is available in 2 colours :
Type of weapon

Pistol

Caliber

.177 (4,5 mm)

Power source

CO2

CO2 cartridges

12g

Barrel

Steel / Rifled

Ammunition

Pellets

Firing

Semi automatic

Loading

Magazine

Capacity

30 shots

Stock

Synthetic

Main hand

Ambidextrous

Body

Synthetic

Culasse

Alliage

Culasse mobile

Yes

Blow Back

Yes

Trigger

Double action

Safety

Manual

Optic fiber

No

Rear sight

Fixed

Front sight

Fixed

Dovetail rail

Picatinny / Weaver

Color

Black
Tan

Lenght

8"

Weight

1.81 Lbs

Velocity

430 Fps

Energy

2.8 Joule

Legislation

D category weapon (free sale over 18 years old)

Origin

Japan

Catégorie

Pistolet à plomb
Customers who bought this product also bought: