ASG Dan Wesson 715 CO2 revolver - .177 bore - BB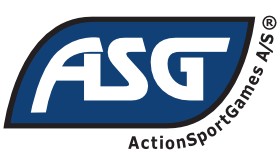 The Dan Wesson 715 will impress with its clockwork like precision engineering, perfect grip and solid feel. From the one-piece heavy barrel, complete with vent rib with threading for mounting accessories, to the imitation Hogue rubber grip, the DW 715 stands out as one of the finest built airguns on the market. 
It is available in 3 different barrel lenghts : 2.5", 4" or 6"
Customers who bought this product also bought: