GLOCK 17 Gen 5 blank, flash or gas firing pistol - 9mm PAK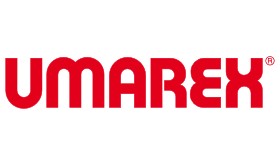 Waited for a long time, here is finally the real replica of the famous GLOCK 17, made by Umarex, under license!  
A perfect replica of the original, with the same dimensions and markings, that will please the Glock lovers. 
Available in 2 colors : black or coyote
Find out more
Characteristics of the blank gun
Manufactured under license from Glock, this pistol is the perfect replica of the Glock 17 Gen 5, in 9mm PAK caliber, blanks or gas.
As the original, the slide is made of alloy metal and the body is made of polymer, making it light, durable and absorbing vibrations and recoil when fired.
It has all the markings as the original Glock pistol.
The movable slide is notched at the front and rear, providing an excellent grip. The functional breech stop is ambidextrous.
The stock is equipped with stenciled surfaces and the grip back is interchangeable (with the originals)
This Glock 17 blank is equipped with a 2-spring system and a rubberized buffer, which provides the slide an hyperrealistic recoil, both visually and in feel.
The 17-shot magazine is made of polymer, and has a highly visible orange elevator plate, allowing you to see the load at a glance.
The magazine is easy to insert, thanks to a wider opening.
The gun has a trigger safety.
It is equipped with fixed natural sights, a white U-shaped rear sight and a white dot front sight, and a Picatiny rail under the barrel, where you can fit a laser, a tactical light, etc.
Handling the alarm pistol
Remove the magazine, by pressing the lock button (be careful not to drop it), insert the ammunition, and replace it.
Cock the pistol, pulling the bolt firmly backwards (it then springs back into place).
Squeeze the trigger tail to fire.
When the magazine is empty, the slide remains back. Then refill the magazine and release the slide by pressing the lock button.
Accessories supplied with the Glock 17 Gen 5 pistol
Umarex plastic case, with closing clips, and interior foam

a flare launcher (M8) to be screwed at the end of the barrel, allowing to fire signal flares

a cleaning brush

Finish
The blank firing pistol Glock 17 Gen 5 exists in 2 different colors :
or
coyote : light khaki body and black slide
Manufacturer

UMAREX

Type of weapon

Pistol

Caliber

9 mm PAK

Firing

Semi automatic

Capacity

17 shots

Stock

Synthetic

Main hand

Ambidextrous

Body

Synthetic

Culasse

Alliage

Trigger

Single action

Safety

Manual

Rear sight

Fixed

Front sight

Fixed

Dovetail rail

Picatinny / Weaver

Thread

M8

Color

Black
Khaki

Lenght

7.90"

Weight

1.63 Lbs

Legislation

D category weapon (free sale over 18 years old)

Origin

Germany

Catégorie

Pistolet d'alarme
Customers who bought this product also bought: