UMAREX - COLT Python CO2 revolver - .177 bore - Black (3 Joule max)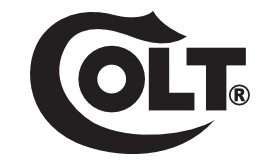 Authentic copy of Colt Python 357, this must-have revolver, known to have been the weapon of American police officers in the 1970s, but also suitable for personal defence and sports shooting.
Manufactured by Umarex, under licence from COLT, the revolver features several engravings of the brand, making it even more realistic. The logo is also inlaid in the stock. Its polymer frame makes it very light, making it easy to use by the greatest number of people.
This revolver is available in two versions :
• with a short 2.5" (65 mm) barrel
• with a 6" (150 mm) long barrel
Find out more
Features of the Colt Python CO2 revolver
For once, UMAREX offers a revolver capable of firing both types of 4.5 mm calibre pellets: diabolos or BB bullets.
This Colt Python uses barrels with a capacity of 10 shots, different according to the ammunition:
- metal for the diabolo pellets
- plastic for BB balls
The propulsion is provided by a 12g CO2 cylinder, which is easily installed in the stock.
The trigger can be used in single or double action: the shot can be triggered directly by pulling the trigger, or by cocking the hammer beforehand (more realistic!).
It is equipped with natural aiming devices, good aids to precision (by their alignment):
- an adjustable height and drift
- a fixed blade handlebar
it also has a manual safety button, allowing the weapon to be put "out of firing".
The grip, also made of polymer, is ergonomic, with the location of 3 fingers, and finely squared (non-slip).
This revolver has a matt black finish.
How the pellet revolver works
Before handling the weapon, get into the habit of engaging the safety lock to avoid accidents.
Loading the CO2 cartridge
Remove the left grip plate (from below) in order to open the housing. Insert the cylinder, pointing upwards. Then tighten the screw located under the heel, using the Allen key integrated in the insert, in order to put the cartridge under pressure (drilling).
Remove the cylinder from its housing by pushing the locking button towards the end of the barrel. Insert the pellets or BBs (metal barrel for pellets, plastic for BBs), then put the barrel back in place.
Delivery
The revolver is delivered in its cardboard box with :
- 1 cylinder for steel balls
- 2 barrels for diabolo seals
- the multilingual leaflet
Manufacturer

UMAREX

Type of weapon

Revolver

Caliber

.177 (4,5 mm)

Power source

CO2

CO2 cartridges

12g

Barrel

Steel / Smooth

Ammunition

BB et diabolos

Firing

Semi automatic

Loading

Cylinder

Capacity

10 shots

Stock

Synthetic

Material

Synthetic

Main hand

Ambidextrous

Trigger

Single or double action

Safety

Automatic

Rear sight

Adjustable

Front sight

Fixed

Dovetail rail

No

Color

Black

Lenght

2,5" : 7.87" -
6" : 11.42"

Barrel length

2,5" -
6"

Weight

2,5" : 1.15 Lbs -
6" : 1.23 Lbs g

Velocity

2,5" : 330 Fps (pellets) . 380 Fps (BB) -
6" : 360 Fps (pellets) . 425 Fps (BB)

Energy

Under 3 Joule

Legislation

D category weapon (free sale over 18 years old)

Catégorie

Pistolet à plomb
Customers who bought this product also bought: