GAMO Delta airgun - .177 rifle bore (7.5 joules)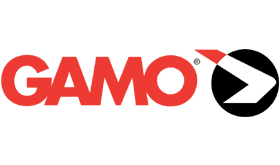 The GAMO Delta airgun is resolutely directed to the young shooters.
Compact and lightweight, the rifle has a moderate power of 7.5 Joule, to be easily used by the junior, but it will also please their elder sons !
Its bright colours also adds to this orientation, making it visible by far, assuring thus a better safety of the shooter.
Availalable in 4 colours : black, red, blue or green.
Find out more
Technical datas
The Gamo Delta rifle is a one shot airgun, working thanks to a spring.
Its ambidextrous stock is made of resistant polymer, and has a rubbered butt plate, for a better dampening on the shoulder.
The steel  barrel is rifled, and cover with polymer, making it less messy, and sensible to corrosion.
It has opened natural sigths :  an adjustable millimetric rear sight and a fixed notch front sight.
It also has a 11mm dovetail rail, where you can mount a scope, a red dot sight...
Use of the air rifle
The Gamo Delta is a break barrel air rifle : open the barel, to cock and insert the pellet. To this end, hit the end of the barrel, to unlock it, and bring it down (till hearing a "clic").
In the open barrel, insert a pellet, and the close the barrel firmly.
The rifle is ready to shoot.
Before any manipulation, it is highly recommended to put the safety on, that will then simply be released with the finger before shooting. This could avoid some accidents...
Manufacturer

GAMO

Type of weapon

Rifle

Caliber

.177 (4,5 mm)

Power source

Spring

Cocking

Braek barrel

Barrel

Steel / Rifled

Ammunition

Pellets

Firing

One shot

Loading

Barrel

Stock

Synthetic

Main hand

Ambidextrous

Adjustable trigger

Yes

Safety

Manual

Optic fiber

No

Rear sight

Adjustable

Front sight

Fixed

Dovetail rail

11 mm

Color

Black
Blue
Green
Red

Lenght

37.40"

Weight

4.06 Lbs

Velocity

575 Fps

Energy

7.50 Joule

Legislation

D category weapon (free sale over 18 years old)

Origin

Spain

Energy Category

less than 10 joule

Catégorie

Carabine à plomb
Customers who bought this product also bought: