Umarex DX-17 air pistol - .177 bore (Under 2 Joule)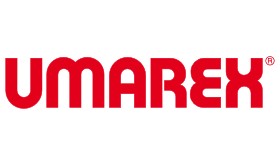 Shooting pleasure accessible to all! 
Umarex offers here an air pistol at a rarely seen price.
Very easy to use, it can shoot both pellets or spherical BBs
Ideal for recreational shooting on paper targets or mobile targets as cans / bottles in the garden!
Find out more
Characteristics
To democratize a little more the airgun shooting, the german brand Umarex offers its UX DX-17 pistol at an unbeatable price.
Made in resistant synthetic material, this pistol works thanks to a spring-piston, that has to be compressed to prepare the shot.
It can shoot both type of ammos  in .177 bore :
or
It has fixed natural sights, front and rear, and a Picatiny rail under the barrel.
It also has a manual safety system, that once engaged, avoid any accidental shooting.
Operation 
Before any manipulation, it is recommended to engage the safety.
Loading  BBs
The air pistol DX-17 uses .177 pellets or BBs.
Unlock the slide, pressing the catch lever down, and pull it backward. Open then the barrel section.
Load the pellet directly in the barrel, with the loading tool (imperatively)
Just over the barrel is a second aperture : the reservoir for the BBs. You can load 15 BBs max.
Once this magazine filled or a pellet inserted, close the barrel section, and put the slide back to its initial place.
Caution :  never load BBs and pellets at the same time, this could damage the pistol.
Shooting :
Once the pistol loaded with a pellet, put the safety on "fire" and shoot.
To shoot BBs, it is necessary, before each shoot, to pull the slide backward (unlocking it previously), to shake the pistol from top to bottom, to bring an ammo in the barrel, and pull the slide back. The pistol is thus ready, put the safety on "fire" and shoot.
This airgun is still nonetheless a pistol shooting steel ammos, and should not be seen as a toy. It has to be handled with precaution.
Manufacturer

UMAREX

Type of weapon

Pistol

Caliber

.177 (4,5 mm)

Power source

Spring

Cocking

Barrel lift

Barrel

Steel / Smooth

Ammunition

BB et diabolos

Stock

Synthetic

Material

Synthetic

Main hand

Ambidextrous

Culasse mobile

Yes

Blow Back

No

Trigger

Single action

Safety

Manual

Rear sight

Fixed

Front sight

Fixed

Dovetail rail

Picatinny / Weaver

Color

Black

Lenght

9.37"

Weight

0.97 Lbs

Velocity

197 Fps

Energy

Under 2 Joule

Legislation

D category weapon (free sale over 18 years old)
Customers who bought this product also bought: