UMAREX Trevox air pistol - .177 bore (Under 7.5 Joule)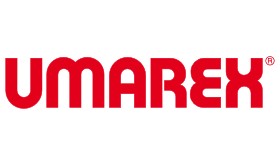 Pellets air gun, the UX Trevox works thanks to a TNT gas piston (Turbo Nitrogen Technology), that guarantees power and accuracy.

It has a SilencAir barrel, minimizing the noise while shooting. In .177 bore, this air pistol is made for accuracy training on paper targets or plinking.
Find out more
Characteristics 
One of the latest addition of Umarex range of products, the Trevox has the newest technologies :
T.N.T. : a piston, filled with nitrogen, replaces the traditional spring, ensuring durability, flexibility and accuracy
SilencAir : a 3-chamber silencer barrel, reducing the noise
Made with polymer, le barrel is rifled steel, covered with synthetic, and the handle is ergonomic.
The natural sights have luminous optic fiber, the rear sight being height and windage adjustable.
It also has a manual safety button, that is better to put on bfore handling the pistol.


Manipulation 
The UX Trevox pistol is a classic air pistol, working thanks to the break barrel action.
Unlock the barrel, hitting with the hand at his hand, and pull it down (90° min.), until the engagement ("clic").
Insert a pellet in the barrel, and push it back firmly at its place.
The pistol is ready to use.
Aim, take the safety off and shoot, pulling the trigger.
Manufacturer

UMAREX

Type of weapon

Pistol

Caliber

.177 (4,5 mm)

Power source

Insert gas piston

Cocking

Braek barrel

Barrel

Steel / Rifled

Ammunition

Pellets

Firing

One shot

Loading

Barrel

Stock

Synthetic

Main hand

Ambidextrous

Trigger

Single action

Safety

Manual

Optic fiber

Rear and front sight

Rear sight

Adjustable

Front sight

Fixed

Dovetail rail

11 mm

Color

Black

Lenght

18.11"

Barrel length

10.12"

Weight

3.20 Lbs

Velocity

490 Fps

Energy

Under 7.5 Joule

Legislation

D category weapon (free sale over 18 years old)
Customers who bought this product also bought: