T4E HDR 50 CO2 rubber bullets revolver pack - Cal.50 (11 Joule max)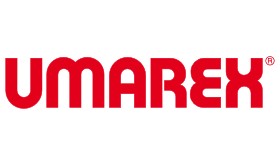 After the big success of its rubber ball pistol PPQ M2 T4E in .43 caliber, Umarex strikes another big blow, proposing a rubber balls revolver, in .50 caliber, with an impressive 11 Joule power.
For self defense at home, or for leisure shooting, this really simple use revolver has a formidable efficency.
It is deliver in a plastic case, with 5 CO2 cartridges and 100 rubber balls.
Find out more
Under its T4E (Training for Engagement) brand, Umarex offers a CO2 rubber bullet revolver, the HDR 50: Home Defense Revolver, in .50 caliber (12.7 mm). Used as a self-defense weapon, at home, even its vision will frighten any aggressor... and the extremely powerful, but non-lethal shot will finish off the assailant !
Characteristics of the CO2 rubber bullet revolver
Big caliber (.50), enormous power (11 Joules) and imposing appearance, such are the 3 principal qualifiers usable for this revolver !
• Its rotary magazine has a capacity of 6 shots (it is quite possible to mix the various ammunition).
• Its ergonomic grip is textured to ensure a firm grip in all circumstances, even in stressful situations.
• The trigger is equipped with a safety system, preventing accidental firing if the revolver falls.
• It also has 2 Picatiny rails, above and below the barrel, on which it is possible to fit a red dot sight, a laser, a tactical light.
• Operating with a CO2 tank, it can shoot rubber balls, marking balls or pepper spray balls, depending on the desired use (leisure / defence).
New CO2 cartridge percussion system
Thsi revolver has a new percussion system for the CO2 cartridge, very ingenious. Inded, as for any CO2 weapon, it is better not to let the CO2 under pressure for a long time, to avoid a early using of the seal (small gasket).
What is not really practical, to be used in case of emergency...
The HDR 50 rvolver compensate for this defect, with a new percussion system : once the CO2 cartridge installed in its chamber (in the handling), it is necessary to tap at the bottom to pierce it.
The revolver can thus be ready to use, without piercing the cartrigde and the risk to use the seal.
Ammunition for the Walther T4E HDR50 
This revolver can shoot various ammos, in .50 caliber :
rubber balls
marking balls (with chalk)
pepper balls (irritating)
Pack :
The revolver HDR 50 is delivered with
a transport / storage case
5 CO2 cartridges
100 rubber balls in .50 caliber
Manufacturer

UMAREX

Type of weapon

Revolver

Caliber

.50

Power source

CO2

CO2 cartridges

12g

Barrel

Steel / Smooth

Ammunition

Rubber balls

Firing

Semi automatic

Loading

Cylinder

Capacity

6 shots

Stock

Synthetic

Material

Synthetic

Main hand

Ambidextrous

Body

Synthetic

Rear sight

Fixed

Front sight

Fixed

Dovetail rail

Picatinny / Weaver

Color

Black

Lenght

8.86"

Weight

1.50 Lbs

Velocity

440 Fps

Energy

11 Joule max

Legislation

D category weapon (free sale over 18 years old)

Catégorie

Pistolet à plomb
Customers who bought this product also bought: