P2P - PGS II pepper pistol + flashlight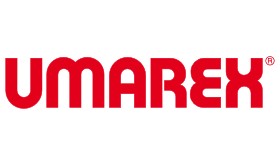 Made by Umarex, under its brand P2P "Prepared 2 Protect", the Personal Guard System II pistol was designed to answer the public's expectation for non lethal personal defence.  It allows facing the different daily threats, for example aggression or unwanted intrusion at home.  
The PGS II combines a highly effective pepper spray from an 11 mm cartridge with a flashlight for safe target acquisition and for temporarily blinding the aggressor.

Find out more
Perfect defence weapon, the pepper pistol PGS II is made for person who want to be protected and feel reassured.  With an effective distance of 4.5 meters, it allows touching the aggressors, staying far from them.
The PGS II is a small pistol, ultra-compact, and ultra-light, wih an instictive handling.
It combines a pepper spray and a powerful flash light.
When the PGS II is gripped, the palm button automatically activates the flashlight with 200 lumens of light output. The active ingredient of the pepper cartridge is released over a distance of 4.5 m by pulling the trigger.
It is easily loaded with an 11 ml OC cartridge, UV marking. A very irritating ingredient, that will immobilize the aggressor. It also exists water cartridges, for learning an training.
Once the cartridge is empty, it can be replaced with a new one.
The flash light is 200 Lumens power, and use a CR123 battery.
The PGS II is delivered with
a pepper cartridge
a CR123 battery
Manufacturer

UMAREX

Color

Black

Device format

Pistol

Spray

Gas or gel

Active agent

Pepper

Use

Indoor and outdoor

Max range

4 m

Lenght

4.72''

Height

4.52''

Weight

0.49 Lbs

Legislation

D category weapon (free sale over 18 years old)

Catégorie

Bombe lacrymogène
Customers who bought this product also bought: