COLT Government 1911 A1 blank firing pistol - 9mm blank bore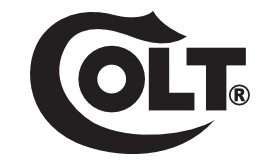 With a century of existence, the Colt Government 1911 is one of the most well-known and used handgun.
Extrememly realistic, this replica made in Germany by Umarex in 9mm blank bore is at the same time a great collector's item, and a really deterrent defense weapon.
Available in 2 colors :
Find out more
Created in 1911 by John Moses Browning, the Colt Government is one of the most widespread combat weapon, due to its use by various countries, and not only the United States, during both World Wars.
The A1 version, that has modernised the first one, appeared in 1926.
Very close to the original, as much as in aestetic than in working, this 9mm blank firing pistol is perfect for your residence protection.
Its full metal made add more to the realism of this weapon, that natuarlly has the famous 1911 handle.
The barrel is engraved with the Colt logo, and the name of the pistol.
It has functionnal hammer, slide catch, and safety lever (manual), and metal fixed sights.
The trigger is single action : it is necessary to cock the hammer before pulling the trigger.
THe magazine has a maximum capacity of 8 blank, gas or flash ammos, in 9mm PAK bore. It can easily be released pushing on a button.
It is also possible to thread a Slf Gomm adapter M9 on the barrel, to shoot a rubber ball with a blank cartridge.
Once the magazine empty, the slide stays open, indicating the necessity to fill it again.

The Colt Government 1911 A1 is delivered in its transport case, with a flare launcher adapter and a cleaning brush.
The Colt 1911 A1 exists in 3 version :
black

polished chrome (bright)
Manufacturer

UMAREX

Type of weapon

Pistol

Caliber

9 mm PAK

Firing

Semi automatic

Loading

Magazine

Capacity

8 shots

Stock

Synthetic

Body

Full metal

Culasse

Alliage

Trigger

Single action

Safety

Manual

Rear sight

Fixed

Front sight

Fixed

Gas event

Front firing

Thread

M9

Color

Black
Chromium

Lenght

8.66"

Barrel length

5.08"

Width

1.30"

Height

5.51"

Weight

2.20 Lbs

Legislation

D category weapon (free sale over 18 years old)

Origin

Germany
Customers who bought this product also bought: