GAMO G-MAGNUM 1250 Air Rifle (36 Joules) + 3-9 x 40 scope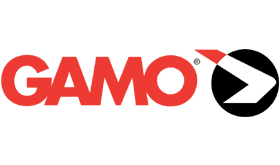 The latest addition to the "GAMO POWER" range, this G-MAGNUM 1250 rifle develops a power of 36 joules, thanks to the combination of a thick spring in an enlarged barrel, thus allowing a greater volume of air to be mobilised. It comes ready to fire, ready to shoot, with a scope, some pellets and targets.
Available in 4.5 mm or 5.5 mm.
Category C weapon, declarable, hunting permit or shooting licence required. 
Find out more
Rifle technology 36 / 45 joules
This rifle features the latest technology from Gamo : 
a Shock Wave Absorb butt plate, which provides enhanced absorption of vibration and recoil when shooting
Recoil Reducing Rail, made of aluminium and polymer parts, for increased vibration absorption, ensuring better stability and longer life of the scope
Custom Action Trigger, allowing for fine tuning of the trigger
Energy: spring + piston
Black synthetic stock, "tactical" design
SWA butt plate (better shock absorption)
Adjustable CAT trigger (Custom Action Trigger)
Truglo fiber optic sights
Adjustable micrometric riser
11 mm rail to fit a scope
RRR rail (Recoil Reducing Rail), allowing a better absorption of the shock wave during the shooting, thus ensuring a longer life for the scope
Contents of the rifle pack 
Gamo G-Magnum rifle
1 Gamo 3-9 x 40 scope
1 box of 250 pellets
100 targets 
This pellet rifle exists in 2 versions:
4.5 mm calibre (36 joules)
5.5 mm calibre (45 joules)
Be careful to check the calibre of the ammunition and maintenance accessories, depending on the calibre of the rifle ordered.
Legislation on pellet rifles over 20 joules
This rifle is classified in category C, its acquisition is declared to the Prefecture.
You must first send us a copy of your identity card, proof of address, and a hunting licence with the year's validation, or a shooting licence validated by the doctor.
Cannot be sold outside France.
Manufacturer

GAMO

Caliber

.22 (5,5 mm)
.177 (4,5 mm)

Power source

Spring

Cocking

Braek barrel

Barrel

Steel / Rifled

Ammunition

Pellets

Firing

One shot

Loading

Barrel

Stock

Synthetic

Main hand

Ambidextrous

Adjustable trigger

Yes

Safety

Manual

Optic fiber

Rear and front sight

Rear sight

Adjustable

Front sight

Tunnel

Dovetail rail

11 mm

Color

Black

Lenght

47.60"

Weight

6.60 Lbs

Velocity

1250 Fps for .177900 Fps for .22

Energy

36 Joule for .177 45 Joule for .22

Legislation

C category weapon (subject to declaration) - No sold out of France

Origin

Spain

Pack

Yes

Promo

Yes

Energy Category

more than 20 joule

Catégorie

Carabine à plomb
Customers who bought this product also bought: