ASG Dan Wesson 715 CO2 revolver - 6'' barrel - Steel grey - .177 bore (3 joules) - Pellets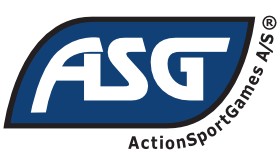 Great replica of Dan Wesson Model 715 (357 Magnum)
.177 rifle bore
Shoot diabolo pellets (filed barrel)
6 shots cylinder
Power source : CO2-12gr cartridge
Full metal, heavy model
Ergonomic rubber grip, with embossed DW logo
Adjustable rear sight, fixed front sight
Manual safety
Specific barrel, accepting the tactical aluminium rail (J551)
Finish : steel grey
Find out more
Muzzle velocity : 130 m/s
Length : 11.73''
Weight : 2.80 lbs

Includes a speed loader and 6 cartridges
Don't forget the ammos !
Experience the quality of the Dan Wesson 715 from the full metal construction and the solid precision engineered mechanics to the grip ergonomics and long-range accuracy. The DW 715 is the new benchmark in Pellet revolvers.
This pellet version allows for quick and easy rear loading of cartridges – meaning that cartridges do not have to be removed from the drum.
Manufacturer

ASG

Type of weapon

Revolver

Caliber

.177 (4,5 mm)

Power source

CO2

CO2 cartridges

12g

Barrel

Steel / Rifled

Ammunition

Pellets

Firing

Semi automatic

Loading

Cylinder

Capacity

6 shots

Stock

Synthetic

Main hand

Ambidextrous

Body

Full metal

Blow Back

No

Trigger

Double action

Safety

Manual

Optic fiber

No

Rear sight

Adjustable

Front sight

Fixed

Dovetail rail

No

Color

Grey

Lenght

11.75"

Barrel length

6"

Weight

2.80 Lbs

Velocity

430 Fps

Energy

3 Joule

Legislation

D category weapon (free sale over 18 years old)

Origin

Taiwan

Pack

No

Promo

No

Energy Category

less than 10 joule

Catégorie

Pistolet à plomb
Customers who bought this product also bought: