STOEGER ATAC S2 Combo air rifle - Synthetic - .177 rifle bore (19.9 joules)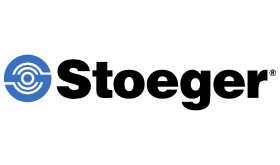 ATAC S2 revolutionises tactical airgun performance!
Latest innovation from Stoeer Airguns is the ATAC S2, using Gaz Ram Techology, and a tactical synthetic stock with integrated Picatiny rails attached to both sides of the forend and receiver. The ATAC S2 relies on a simple, quiet  Gas Ram driven action that cocks with a break open barrel. Gas Ram Technology reduces vibration and eliminates the sond that comes from a traditional spring driven airgun power plant. Accuracy is enhanced  with this system through the elimination of vibrations and velocities are consistent because of exact and repeatable gas pressure release.
 
It is available in 3 version :
.177 black finish,
.177 green finish,
.22 black finish.


Customers who bought this product also bought: