CROSMAN VIGILANTE Revolver 4,5 mm CO2 - .177 bore - Black (4 joules max)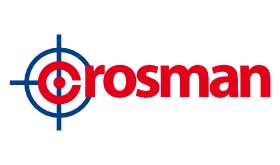 A revisited version of the famous Python 357 revolver, the Crosman Vigilante 6" barrel offers two major new features:
the possibility to shoot diabolo shots, or BB shots (2 types of barrels)
the presence of 2 Picatinny rails, allowing to adapt scope, laser sight, red dot sight or tactical light.
Find out more
The Crosman Vigilante revolver is a 4.5 mm caliber revolver operating with a small CO2 / 12 g cylinder. It has a capacity of :
- 10 shots in diabolos or
- 6 shots in BBs
(different barrel depending on the ammunition used)
Its speed to the mouth is :
- 133 m/s with diabolos, i.e. a power of about 4 Joules
- 142 m/s with BBs, i.e. a power of about 3.1 Joules
Manufacture of the Crosman CO2 revolver 
In order to ensure the widest possible distribution, therefore with a reasonable price, but also with easy handling and use, Crosman decided to manufacture its Vigilante revolver in synthetic material, lighter and less expensive.
As for the mechanical parts, for a question of durability, they remain in metal alloy (barrel, trigger, hammer).
Aesthetics 
Undoubtedly based on the Colt Python, with its ventilated top band, the Vigilante allows itself some deviations, however, with an ergonomic stock, and above all the presence of sighting rails.
The stock, with its 3-finger cut-out and rubberised finish, allows for an instinctive grip and hold.
The Vigilante is equipped with sighting aids: an adjustable rifle butt and fixed blade handlebars.
It also has 2 Picatinny rails, above and below the barrel, on which a red dot, a laser, etc. can be fitted.
It has a safety button, allowing to put the weapon "out of firing", in order to handle it without danger.
Loading the pellet revolver 
The CO2 cylinder is housed in the stock, by removing the plates (notch underneath for this purpose), then by piercing it thanks to the butterfly screw located underneath.
- Insert the pellets or BBs into the corresponding barrel (diabolos: 10 shots, BBs: 6 shots).
- Then open the breech, by pressing the lock button on the top of the barrel.
- Put the cylinder on the barrel, and close it.
The revolver is ready, all that remains is to aim and fire !
Manufacturer

UMAREX

Type of weapon

Revolver

Caliber

.177 (4,5 mm)

Power source

CO2

CO2 cartridges

12g

Barrel

Steel / Rifled

Ammunition

BB et diabolos

Firing

Semi automatic

Loading

Micro cylinder

Stock

Plastic

Main hand

Ambidextrous

Body

Synthetic

Trigger

Single or double action

Safety

Manual

Optic fiber

No

Rear sight

Adjustable

Front sight

Fixed

Dovetail rail

Picatinny / Weaver

Color

Black

Lenght

11.38"

Weight

1.65 Lbs

Velocity

435 Fps (pellets) / 465 Fps (BBs)

Energy

4 Joule (pellets) / 3.10 Joule (BBs)

Legislation

D category weapon (free sale over 18 years old)

Origin

United States

Catégorie

Pistolet à plomb
Customers who bought this product also bought: