UMAREX 850 M2 XT Kit CO2 Air Rifle - .177 bore (16 joules)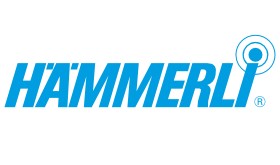 The Umarex 850 M2 XT pellet rifle is propelled by CO2, which allows it to be fired repeatedly, not once. It has a power of 16 Joules, allowing accurate shooting at about 20-25 meters. It works with large cartridges of CO2 88. It is delivered in a pack, with scope, bipod and silencer.
Find out more
The stock is made of high-strength synthetic material and is equipped with gripping surfaces with a grid pattern for better rifle grip and a rubber buttplate for a better shoulder grip. A second cheek rest is provided, to be clipped on top, allowing a higher shooting position.
The rearming is easily done thanks to a small lever (identical system to bolt action rifles) located on the right side.
It is equipped with a manual safety device, preventing any undecided shooting.
Its sighting organs are equipped with highly visible coloured optical fibres, helping natural aiming. It is also adjustable in height and drift.
It has an 11mm sighting rail, as well as 3 small Picatiny rails on the end of the shaft, for mounting a bipod.
CO2 rifle supplied with
1 barrel
1 scope 6x42 Walther
1 additional cheek piece (to be clipped on)
1 K3 Neo sound moderator
1 bipod TMB2
1 box of 500 pellets
Some targets (14 x 14 cm)
Manufacturer

UMAREX

Type of weapon

Rifle

Caliber

.177 (4,5 mm)

Power source

CO2

CO2 cartridges

88g (4oz)

Cocking

Lever

Barrel

Steel / Rifled

Ammunition

Pellets

Firing

Manual repeater

Loading

Micro cylinder

Capacity

8 shots

Stock

Synthetic

Main hand

Right

Adjustable trigger

Yes

Safety

Manual

Optic fiber

Rear and front sight

Rear sight

Adjustable

Front sight

Tunnel

Dovetail rail

11 mm

Color

Black

Lenght

40.95"

Barrel length

23.60"

Weight

5.73 Lbs (alone)

Velocity

250 m/s

Energy

16 Joules

Legislation

D category weapon (free sale over 18 years old)

Origin

Germany

Pack

Yes

Energy Category

between 10 and 20 joule

Catégorie

Carabine à plomb
Customers who bought this product also bought: