ASG STI Duty One CO2 pistol - .177 BB bore (2.5 joules)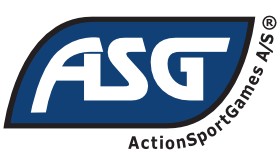 This DUTY ONE airgun is fully licensed by the famous high-end small arms manufacturer STI® International, based in Texas, USA. Based on the classic model 1911, the Duty One is redesigned and upgraded.  
Chambered in .177 BB bore, it is powered by a 12g CO2 cartridge. 
It is proposed in 2 different versions : fixed slide or blow-back slide (cycles back and forth when a shot is fired).
Customers who bought this product also bought: