UMAREX - Colt Special Combat CO2 pistol pack - .177 BB bore (3 joule max)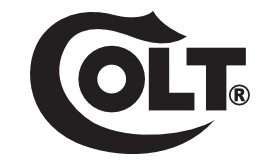 Complete pack at competitive price !
Give pleasure with this magnificent replica of the Colt 1911, extremely realistic, and so smart with its brushed steel slide.
Well installed in a transport case closing with clips, this packs is composed with :
the Colt Special CombatCO2 pistol
5 Co2 cartridges 12g
1 bottle of 1500 steel BBs
10 targets 14x14 cm
Find out more
The Colt Special Combat pistol :
Very well known, the Colt 1911 is one of the most used weapon in the world, and has been for a long time the service in the US army.
We thus see it often in the cinema (Colt 45, State Enemy, The Equalizer..), is TV series (Mission Impossible, The son...) and also video games (Call of Duty, Battlefield...).
Umarex proposes here a great version full metal, with the markings as the original, but with a little difference with its brushed metal finish very smart.
Features :
This Colt Special Combat pistol is in .177 BB bore, and works thanks to a 12g CO2 cartridge.
Full metal made, it is a heavy model, with a weight that allows a great handling.
The slide is fixed.
The handle is plastic with a wooden style finish.
The magazine integrates the CO2 cartridge, and has a capacity of 20 BBs.
It has natural sights, a front fixed sight and an adjustable rear sight.
It also has a short Picatinny rail under the barrel, where can be mounted a laser sight or a tactical lamp, for example.
It has a manual safety system, deactivating the pistol, avoiding any accident or non controlled shot.
The trigger is single or double action : you can cock, or not, the hammer or the slide, before shooting.
The version here can be used with Full Automatic mode : a small lever at the rear of the pistol on the right side allows to choose the semi or full auto mode.
Using :
Before any operation, engage the safety, pulling the lever down (red point visible = danger)
Remove the magazine, pressing on the magazine catch button on the left side. Turn the piercing screw downwards (key provided), and insert the CO2 capsule. Tunr the piercing screw ipwards, to pierce the cartridge.
Pull down the magazine follower ans load the BBs.
Put the magazine back on place, the pistol is readt to shoot.
Advice : to avoid an early wear of the seals (and gaz leak), do not let the CO2 capsule in the pistol for a long time/
Manufacturer

UMAREX

Type of weapon

Pistol

Caliber

.177 (4,5 mm)

Power source

CO2

CO2 cartridges

12g

Barrel

Steel / Smooth

Ammunition

BBs

Loading

Magazine

Capacity

20 shots

Stock

Synthetic

Main hand

Ambidextrous

Body

Full metal

Culasse

Alliage

Blow Back

No

Trigger

Single or double action

Safety

Manual

Optic fiber

No

Rear sight

Adjustable

Front sight

Fixed

Dovetail rail

Picatinny / Weaver

Color

Bicolor

Lenght

8.58"

Barrel length

5..04"

Weight

2.05 Lbs

Velocity

394 Fps

Energy

3 Joule max

Legislation

D category weapon (free sale over 18 years old)

Pack

Yes

Promo

Yes

Catégorie

Pistolet à plomb
Customers who bought this product also bought: