GAMO Roadster IGT 10X GEN2 air rifle - .177 rifle bore (19.9 joule)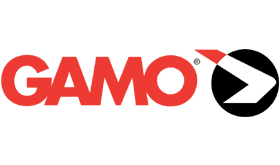 NEW 2020
Despite the success of its multishots models equipped with 10X Quick-Shot technology, the Spanish brand GAMO has not rested on its laurels, and has further improved its innovation by lightening and compacting the reloading module (barrel holder), and above all by positioning it horizontally, rather than vertically, thus allowing the use of the natural sight (with the naked eye, without a scope).
The ROADSTER 10X GEN2 rifle integrates this new system, as well as all the best GAMO technologies, for even more comfort and pleasure !
It is available in 2 versions: alone or with 4x32 scope.
Find out more
Air rifle technologies
The Gamo Roadster rifle is a true concentrate of technology, which integrates :
the 2nd generation 10X Quick Shot reloading system, with a 10-shot flat barrel,
the IGT drive, with pneumatic piston (instead of the classic spring),
the Whisper Fusion flute barrel with multi-chamber sound moderator,
the CAT adjustable bump trigger,
the SWA bedplate with removable inserts to adapt its hardness,
the RRR sighting rail, a vibration absorber, which improves the holding power and the longevity of the scope.
Characteristics of the pellet rifle 
The GAMO Roadster IGT 10X Gen2 is a 4.5mm calibre rifle, which fires diabolo pellets. The energy is supplied by a gas piston, which propels the pellets at a speed of 280 m/s, representing a power of 19.9 Joules.
Its armament is carried out by breaking the barrel. This arming is necessary with each shot, the cylinder only allowing not to reinsert a lead each time.
The synthetic, ambidextrous and ergonomic stock with its pistol grip, anti-slip surfaces and wide rubber coating plate. It is black in colour with a small blue border.
It is equipped with a manually operated safety lever which can be used to deactivate the trigger and thus prevent uncontrolled firing.
With the new flat barrel system, the Roadster therefore has natural, rear and front sights, allowing it to be aimed with the naked eye.
The rear sight is adjustable up and down, and the front sight is protected by a tunnel. Both are made of green and red luminous fibre optics.
It also has a sighting rail on which a scope or red dot sight can be fitted.
How the Gamo rifle works 
With its Quick Shot 10X system, the Roadster rifle has a 10-shot barrel, which will avoid having to reload a pellet with each shot. But you still have to rearm the rifle each time.
Switching on the safety
Remove the barrel, fill it with 10 pellets, then put it back in place.
Tap the end of the barrel with the flat of your hand to unlock it.
Lower it completely until the piston is compressed ("click").
Pull it firmly back into its original position
The rifle is ready, all that remains is to aim, remove the safety (with the tip of the index finger), and fire!
Manufacturer

GAMO

Caliber

.177 (4,5 mm)

Power source

Insert gas piston

Cocking

Braek barrel

Barrel

Steel / Rifled

Ammunition

Pellets

Firing

One shot

Loading

Cylinder

Capacity

10 shots

Stock

Synthetic

Main hand

Ambidextrous

Adjustable trigger

Yes

Safety

Manual

Sights

No

Dovetail rail

11 mm

Color

Black

Lenght

46.06"

Barrel length

20.47"

Weight

5.95 Lbbs

Velocity

920 Fps

Energy

19.90 Joule

Legislation

D category weapon (free sale over 18 years old)

Origin

Spain

Promo

Yes

Energy Category

between 10 and 20 joule

Catégorie

Carabine à plomb
Customers who bought this product also bought: