SIG SAUER X-FIVE ASP CO2 pistol .177 bore - Blowback (2.8 Joule)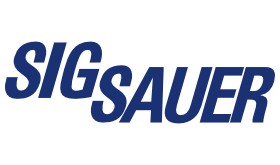 Launched in 2013, the X-Series from Sig Sauer offers pistol variants more focused on sports shooting and competition. For example, the X-Five version of the P226 has a longer barrel (5"), a stock with beavertail grip, and an adjustable rear sight.
Features found on this Sig Sauer X-Five ASP pellet pistol, in CO2 - pellet version, with a large capacity 20-shot magazine. A "competition" pistol within everyone's reach, allowing both accuracy training and fun on playful targets!
The Sig Sauer X-Five CO2 pistol is available in black or silver finish.
Find out more
With its ASP (Advanced Sport Pellet) range, Sig Sauer offers air replicas, extremely realistic and close  to its most popular weapons (weight, handling, using).
Datas :
Based on the pistol competition X-Five, this pistol Sig Sauer X-Five ASP has its aestetic and main features.
Full metal made, it's a heavy pistol, that has a real good handling.
The slide is blowback, meaning that it's moving back while shooting, for an impressive realism, both visual and in the hand (recoli sensation). It has 2 grooved surfaces, facilitating the cocking.
The polymer made stock is ergonomical, partially squared (X), and has a beavertail : the rear of the stock ends with an outgrowth, that will protect the hand of any pinching of the hand because of the hammer.
The trigger is flat (and not curved), characteristic of the competition pistols.
The manual safety lever, ambidextrous, allows to put the trigger off, for a safe handling.
The natural sight are alos made of alloy, the front sight is fixed with a white point, and the rears ight adjustabe (height and laterality).
A picatiny rail is also present under the barrel, to add a laser or a tactical lamp.
Using :
In .177 rifled bore, this pistol shoots flat pellets, and is semi-automatic, working thanks to a 12g CO2 cartridge.
It has a 20 round rotary belt magazine, really high-capacity for an airgun!
Loading the CO2 : the Sig X-Five ASP has the patented CO2 loading system, easy and quick : unlock the back of the grip and pull it downward to open the housing. Insert the Co2 cartridge, and close the grip, that will auomatically pierce the cartridge.
Loading the pellets : only use flat diabolo pellets, in .177 caliber.
Pull the magazine out, pressing the magazine release button at the rear of the trigger. Open the internal face of the magazine and fillthe belt with pellets, head first. Close the magazine, ad put it back in the pistol.
The trigger is single-action : it is necessary to cock the pistol before the first shot.
Finish :
The Sig Sauer X-Five ASP is vailable in 2 colours :
Type of weapon

Pistol

Caliber

.177 (4,5 mm)

Power source

CO2

CO2 cartridges

12g

Barrel

Steel / Rifled

Ammunition

Pellets

Firing

Semi automatic

Loading

Magazine

Capacity

20 shots

Stock

Synthetic

Main hand

Ambidextrous

Body

Full metal

Culasse

Alliage

Blow Back

Yes

Trigger

Single action

Safety

Manual

Optic fiber

No

Rear sight

Adjustable

Front sight

Fixed

Dovetail rail

Picatinny / Weaver

Color

Black
Silver

Lenght

8.66"

Weight

2.78 Lbs

Velocity

430 Fps

Energy

2.80 Joule

Legislation

D category weapon (free sale over 18 years old)

Origin

Japan

Catégorie

Pistolet à plomb
Customers who bought this product also bought: