ASG Schofield CO2 revolver 6'' barrel - .177 bore (2.9 to 3 Joules)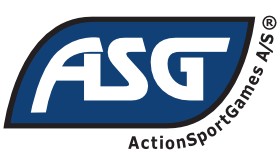 Very popular in the Old West times, the Schofield revolver, variant of the Smith & Wesson N°3, was used by the US Army during the indian wars, but also by Jesse James, Pat Garett, Theodore Roosevelt or Billy The Kid.  
A.S.G proposes here an airgun version, very realistic, with a Schofield marking, full metal, and able to shoot both BBs and pellets, depending on the (dummy) cartridge used.
It is available in 2 finish : Aged black with wooden style handle, or Steel grey, with ivory style handle.
Find out more
History :
Manufactured betwween 1875 and 1877, the Schofiled model (from the name of the major George Schofield), is a modified Smith & Wesson N°3, to make iot easier for a cavalryman to reload while riding. ue to its reduced power and recoil compared to the Colt .45, it was easier to shoot accurately, yet still retained effective stopping power on the battlefield.
Datas :
To be as close as possible to the reality, this revolver is full metal, and has a unique serial number.
The handle cover is made of synthetic, very resistant, wonnde-style or ivory-style finish, depending on the model.
It has natural sights : a round blade for front sight, and a V groove on the barrel release button for rear sight.
It also has a manual safety system, that bloks the trigger and the hammer, with a button located at the rear of the revolver.
It works thanks to a 12g CO2 cartridge, and can shoot both ammos pellets or spherical BBs.
Use :
loading the CO2 : unmount the left grip, pulling it by the notch under the revolver; insert the cartrige, in its compartment and screw it until it is activated, thanks to the hex key built-in the handle cover. Remount then the handle cover.
loading the ammos : thos revolver works with cartridges that take place in the cylinder. Insert the pellets or the BBS in the bullets (golden for pellets, and grey point for BBs).
loading the cartridges : this revolver opens "lifting" the barrel.  Push back the barrel latch, and rotate the barrel downward. Consinue to open the frame and the barrel until the extractor completes its cycle, that pushaes automatically the shells out, to pick them easily. Load the cartridges in the cynlider, and close the barrel back.
this revolver is single action : before each shoot, you need to cock the hammer, pulling it backward.
Finish :
The revolver ASG Schofield is available in 2 version :
Aged black with a wooden-style handle
Steel grey with an ivory-style handle
The revolver is delivered with
- 6 cartridges for BBs (grey point) with the Steel grey model (B669G)
- 6 cartridges for pellets with the Aged black model (B669)
Manufacturer

ASG

Type of weapon

Revolver

Caliber

.177 (4,5 mm)

Power source

CO2

CO2 cartridges

12g

Barrel

Steel / Smooth

Ammunition

BB et diabolos

Firing

Semi automatic

Loading

Cylinder

Capacity

6 shots

Stock

Synthetic

Material

Metal

Main hand

Ambidextrous

Body

Full metal

Trigger

Single action

Safety

Manual

Rear sight

Fixed

Front sight

Fixed

Dovetail rail

No

Color

Black
Grey
Silver

Lenght

12.6"

Barrel length

6"

Weight

2.40 Lbs

Velocity

420 Fps

Energy

2.9 Joule with BBs - 3 Joule with pellets

Legislation

D category weapon (free sale over 18 years old)

Origin

Taiwan
Customers who bought this product also bought: