SIG SAUER MPX ASP CO2 Submachine Gun - .177 bore (5 Joule max)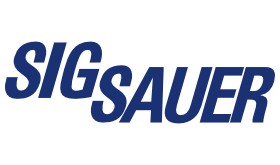 Shoots like a SIG - Because it is one
Unconventional design, unmatched performance, and familiar AR handling, the SIG MPX rhas edefined the submachine gun category when it comes out in 2013.
Sig Saure proposes it now in its ASP range (Advanced Sport Pellet), with an airgun version, shooting pellets thanks to a 88g CO2 bottle.
Available with 2 colors : Black or FDE
A submachine gun for (nearly) everybody!
Find out more
Manufacture :
Really matching the original, this Sig MPX ASP features :
metal frame and mechanics,
resistant polymer foregrip and stock,
folding sights
long Picatiny dovetail rail,
ambidextrous cocking lever on the back,
both sides safety lever (insteag of the selector),
magazine release button on the right side,
a compensator on the muzzle.
It also has the same dimension, with a 8" barrel, and a weight of 6.17 Lbs.
The main difference stays in the stock that is not skeleton, nor foldable, because containing the CO2 bottle.
Charging :
Co2 : the MPX ASP uses a 88g Co2 cartridge, that is located in the stock. That ones can be removed,  pressing the button on the right side. Then just thread the CO2 bottle, and put the stock back.
Pellets : the MPX ASP has the specific round belt magazine, with 30 shots capacity. Remove first the magazine, thanks to the release button. Take the chain out, via a trap. Fill the chain with the pellets, and put it back in the magazine box. Put the magazine back in the pistol.
The gun is ready, just aim and shoot!
Type of weapon

Pistol

Caliber

.177 (4,5 mm)

Power source

CO2

CO2 cartridges

88g (4oz)

Barrel

Steel / Rifled

Ammunition

Pellets

Firing

Semi automatic

Loading

Magazine

Capacity

30 shots

Stock

Synthetic

Material

Metal

Main hand

Ambidextrous

Safety

Manual

Color

Black
Khaki

Lenght

25.59"

Barrel length

8"

Weight

6.17 Lbs

Velocity

575 Fps max

Energy

5 Joule max

Legislation

D category weapon (free sale over 18 years old)

Origin

Japan

Catégorie

Pistolet à plomb
Customers who bought this product also bought: