GAMO Grizzly 1250 Air Rifle (36 - 45 Joules)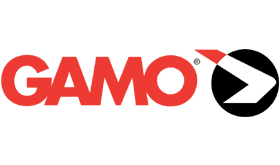 Combining the bear's natural elegance and fierce agression, the GAMO Grizzly 1250 air rifle with its superb dark wood stock, develops an amazing power of 36 Joule in .177 and 45 Joules in .22. Paper or metal targets, cans or tins won't resist this great big bear!
Attention : regulated sale, hunting permit or shooting license required, can't be sold out of France.
Available in .177 or .22 caliber.
Find out more
The most powerful Gamo air rifle with spring technologie, this Grizzly 1250 rifle develops a power of 36Joule.
On a beutiful wooden stok, with finelys squared surfaces ont the hands positions, the last Gamo innovations advantadgeously take place :
an enlarged cylinder, 33 mm, receiveing a thickened sprign, for a maximum power
a CAT trigger adjustable to each shooter
a SWA rubber butt plate, made of 3 pads, absorbing more vibration and resoil
A RRR rail, made of aluminium and polymer, reducing the shockwaves of the scope, extending its lifetime
As all other Gamo rifles, it is equipped with bright optic fiber sights, with an adjustable rear sight and a tunnel protective front sight; and a manual safety in front of the trigger.
This air rifle is available in 2 versions :
Attention : check the caliber of the ammos and cleaning accessories, with the rifle's caliber
This rifle is classified in C-4 category, its acquiring is declarable (we do it).
We need the copy of the ID, of the hyubtig permi with its validation or shooting license filled by the doctor, and a proof of residence.
This item can't be sold out of France.
Manufacturer

GAMO

Type of weapon

Rifle

Caliber

.22 (5,5 mm)
.177 (4,5 mm)

Power source

Spring

Cocking

Braek barrel

Barrel

Steel / Rifled

Ammunition

Pellets

Firing

One shot

Loading

Barrel

Stock

Wood

Main hand

Ambidextrous

Adjustable trigger

Yes

Safety

Manual

Optic fiber

Rear and front sight

Rear sight

Adjustable

Front sight

Tunnel

Dovetail rail

11 mm

Color

Wood

Lenght

48.03"

Weight

8.77 Lbs

Velocity

1250 Fps in .177920 Fps in .22

Energy

36 Joule in .17745 Joule in .22

Legislation

C category weapon (subject to declaration) - No sold out of France

Origin

Spain

Pack

No

Promo

Yes

Energy Category

more than 20 joule

Catégorie

Carabine à plomb
Customers who bought this product also bought: