GAMO Replay 10X Maxxim air rifle - .177 rifle bore (19.9 joule) + 4 x 32 scope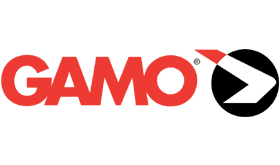 A LITTLE REVOLUTION IN THE AIRGUN WORLD !
The Replay 10X is the first repeating airgun. Thanks to the 10X Quick-Shot technology with barrel, you can shoot 10 shots without reloading, just by reloading, for a real time saving and a much faster shooting speed.
This model is also equipped with all the latest Gamo technology :
• Maxxim sound-reducing barrel,
• SWA recoil damping layer plate,
• softened and adjustable CAT trigger,
• RRR sighting rail to protect the scope from recoil and ensure its longevity.
Find out more
"Concentrate on the target only, forget the rest!"
Rifle comes with several accessories
• Scope 4 x 32 and its 2 pieces mounting
• 2 barrels 10 shots
Characteristics of the Gamo Replay 10X rifle
• Autoloader technology 10X quick-shot: 10-shot barrel
• Black synthetic ambidextrous stock
• Ergonomically designed play support
• SWA Rubber Layer Plate with rubber inserts (softened recoil)
• Resistant polymer-coated steel fluted barrel
• Maxxim sound reducer with double compensation
• 11 mm Recoil Reducing Rail
• No natural sights
• CAT trigger: more flexible, double adjustment of stroke and weight
Manufacturer

GAMO

Caliber

.177 (4,5 mm)

Power source

Spring

Cocking

Braek barrel

Barrel

Steel / Rifled

Ammunition

Pellets

Loading

Cylinder

Capacity

10 shots

Stock

Synthetic

Main hand

Ambidextrous

Adjustable trigger

Yes

Safety

Manual

Sights

No

Dovetail rail

11 mm

Color

Black

Lenght

44.90"

Weight

6.39 Lbbs

Velocity

920 Fps

Energy

19.90 Joule

Legislation

D category weapon (free sale over 18 years old)

Origin

Spain

Pack

No

Promo

Yes

Energy Category

between 10 and 20 joule

Catégorie

Carabine à plomb
Customers who bought this product also bought: