T4E HDR 68 CO2 rubber bullets revolver pack - Cal.68 (16 Joule max)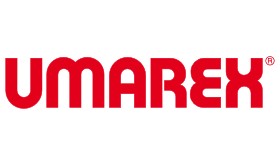 Bigger, stronger and even more impressive!!
In the T4E defense range, Umarex presents now the HDR 68, a rubber ball revolver in caliber .68 with a power of 16 joules (max), working with CO2.
Non lethal, it is nevertheless an intimidating and extrememly effective defense weapon, in case of use.
It comes in pack with 5 CO2 cartridges and 100 rubber balls.
Customers who bought this product also bought: