T4E HDP 50 CO2 rubber bullets pistol pack - Cal.50 (11 Joule max)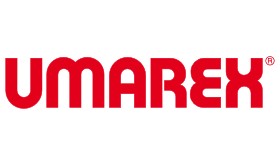 Under its brand T4E (Training for Engagement), Umarex offers a rang of weapons wotking with CO2, and shooting rubber balls. 
The HDP50 : Home Defense Pistol in caliber .50, the latest product of this range is now proposed at a very attractive price. 
Shooting rubber, chalk or paint balls, this pistol can be used fo self defense as for leisure shooting. 
It is delivered in pack in a case, with 5 CO2 capsule and 100 rubber balls.

Find out more
Features of the T4E HDP 50 gun
Working thanks to a CO2 cartridge, This pistol can shoot rubber balls, marking balls (chalk), according to what you want to do : defense or leisure. It is in caliber .50
It has a 6 shots capacity, the ammos taking place directly in the pistol.
Its handle is ergonomic and textured, to ensure a firm handling in any circumstance, even in a stress situations.
The trigger has a safety system, preventing accidental firing if you should ever drop the gun.
The pistol has fixed natural sights (front and rear), with luminous green optic fibers.
It alos has a short picatiny rail and under the barrel, where you can mount  a laser, a tactical lamp...
The pistol has the new Quick Piercing System for the CO2 cartridge, that can be inserted without piercing it, avoiding an early using of the seal.
Loading
The CO2 cartridge takes place in the handle of the pistol. Unscrew the screw cap under the tail of the stock, with the Allen key provided. Insert the cartridge head down, and screw the cap back.
To use the pistol, just tap on theis cap with the palm, to pierce the CO2 cartridge, and put the pistol under pressure.
The balls come directly in the pistol.
On the right side of the pistol, push the spring cursor towards the front, and block it .
Insert the balls, in the hole under the barrel.
Once the 6 balls are in, release the spring.
Ammos
This revolver can shoot various ammos, in .50 caliber :
rubber balls
marking balls (with chalk or paint)
Pack Umarex T4E HDP 50
The HDP 50 is delivered with :
5 CO2 cartridges
100 rubber balls
1 case
Manufacturer

UMAREX

Type of weapon

Pistol

Caliber

.50

Power source

CO2

CO2 cartridges

12g

Barrel

Steel / Smooth

Ammunition

Rubber balls

Firing

Semi automatic

Loading

Tube

Capacity

6 shots

Stock

Synthetic

Material

Synthetic

Main hand

Ambidextrous

Body

Synthetic

Optic fiber

Rear and front sight

Rear sight

Fixed

Front sight

Fixed

Dovetail rail

Picatinny / Weaver

Color

Black

Lenght

8.27"

Barrel length

4.25"

Weight

1.50 Lbs

Velocity

440 Fps

Energy

11 Joule max

Legislation

D category weapon (free sale over 18 years old)

Pack

Yes

Catégorie

Pistolet d'alarme
Customers who bought this product also bought: