STOEGER XP4 airgun pistol (3 Joules)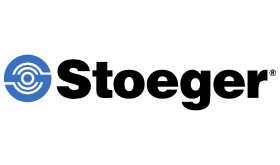 XP4 - The Tactical Attitude and the Military Feeling
Stemming from the Beretta group expertise, the Soeger XP4 ari pistol is perfect for beginning or training at short distance shooting. It is equiped with the pre-compressed technology system, that allows precise shoots, recoiless.
This pistol is available in black or bicolor black/green finish.
Find out more
One shot airpistol with the pre-compressed system, the XP4 shoots pellets in .177 caliber at a power of 3 Joule.
Ideal for recreative shooting on targets, at 8-10 meters precision.
Characteristics 
Made with composite corrosion free and extremely resistant, the Xp4 is light and easily maneuverable. Hte mechanicals parts are made of steel.
Its ergonomics is conceived for an easy ambidextrous handling.
If its design can seem relatively simple, it has multiple equipments :
an automatic safety, that engages while cocking, and taht can easily be released thanks to  a lateral button
a double stage trigger
bright optic fiber sights
adjustable windage and elevation rearsight
2 dovetail rails (11mm) for optical accessories
a locking hammer
Technology 
This XP4 pistol uses a pre-compressed one shot system : a compression cylinfer (piston), located in the barrel, replaces the traditional spring.
Openig the slide, the pistion is being filled with air, that will be then compressed while closing. Pulling the trigger will liberate this ari, that will propel the pellet out of the barrel.
This technology has the avantage of  causing less vibration, and so a better stability while shooting.
Use 
pull the locking hammer backwards
open completely the slide (upper part of the pistol), pushing it forward
load the pellet in the barrel
close the slide, taking it back to its initial position (requires a little firm force, to compress the air)
release the safety, that has automatically engaged
aim, and shoot
start again!
Finish 
This psitol exists in 2 versions, well-named :
black : the tactical attitude
black and green : the military feeling
Manufacturer

STOEGER

Type of weapon

Pistol

Caliber

.177 (4,5 mm)

Power source

Piston

Cocking

Barrel lift

Barrel

Steel / Rifled

Ammunition

Pellets

Firing

One shot

Loading

Barrel

Stock

Synthetic

Main hand

Ambidextrous

Body

Synthetic

Culasse

Synthétique

Blow Back

No

Adjustable trigger

No

Safety

Automatic

Optic fiber

Rear and front sight

Rear sight

Adjustable

Front sight

Fixed

Dovetail rail

11 mm

Color

Black
Khaki

Lenght

9.7"

Barrel length

6.7"

Weight

1.46 Lbs

Velocity

410 Fps max

Energy

3 Joule

Legislation

D category weapon (free sale over 18 years old)

Catégorie

Pistolet à plomb
Customers who bought this product also bought: