Gun Shop Jean Pierre FUSIL : Online gun shop, sale of firearms and ammo, weapons of self defense, hunting optics, knives, swords and sabers.
Laurent B de Plan de cuques
le 05/12/2016 00:22:00
(5/5)
Livraison rapide, service client rapide et efficace. Tout est bon.
Voir tous les avis
BAIKAL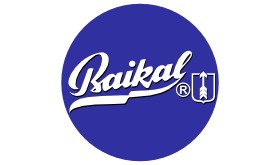 Produit de BAIKAL
One shot pistol
.177 rifle bore
All steel mechanism
Spring loaded piston cocking
Adjustable rear sight
Muzzle velocity : 110 m/s
Weight : 1100 g

Don't forget
ammunitions !

Repeater air rifle
Calibre: .177 rifle bore
5 shots cartridge clip

Cocking : side lever arm
Energy : Spring + air piston
Black synthetic stock
Overall length : 31.5 to 33 in
Muzzle velocity : 150 m/s
Muzzle energy : 7,5 J
No declaration
Weight : 4.3 lbs

Don't forget
ammunitions !