Gun Shop Jean Pierre FUSIL : Online gun shop, sale of firearms and ammo, weapons of self defense, hunting optics, knives, swords and sabers.
Stéphane R de AUREC SUR LOIRE
le 26/04/2017 11:35:00
(5/5)
Bon service livraison rapide
fusil-calais.com est noté 4.5/5 sur 4749 avis clients score-ecommerce
Voir tous les avis
BAIKAL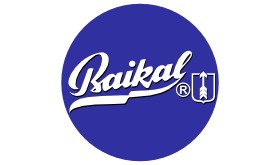 Produit de BAIKAL
One shot pistol
.177 rifle bore
All steel mechanism
Spring loaded piston cocking
Adjustable rear sight
Muzzle velocity : 110 m/s
Weight : 1100 g

Don't forget
ammunitions !

Repeater air rifle
Calibre: .177 rifle bore
5 shots cartridge clip

Cocking : side lever arm
Energy : Spring + air piston
Black synthetic stock
Overall length : 31.5 to 33 in
Muzzle velocity : 150 m/s
Muzzle energy : 7,5 J
No declaration
Weight : 4.3 lbs

Don't forget
ammunitions !