GAMO P900 IGT Gunset pistol - .177 bore (2,55 joules)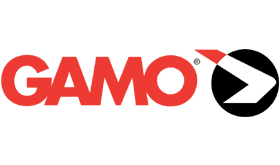 The GAMO P900 IGT Gunset pellet pistol is a weapon that functions similarly to a pellet rifle. The arming is done by tilting the barrel. The sights are adjustable and the muzzle velocity is 105 meters per second. The GAMO P900 Gunset is delivered in a kit ready to fire, with a target holder, some targets and a box of pellets.
Ideal for recreational shooting!
Find out more
Single-shot pistol
Steel mechanics
Derivable sights
Gaz piston IGT
KIT comprising :
1 compressed air pellet gun
1 target holder
few targets
1 box of 250 pellets
Don't forget the ammunition!
Manufacturer

GAMO

Type of weapon

Pistol

Caliber

.177 (4,5 mm)

Power source

Insert gas piston

CO2 cartridges

No

Cocking

Braek barrel

Barrel

Steel / Rifled

Ammunition

Pellets

Firing

One shot

Loading

Barrel

Stock

Synthetic

Main hand

Ambidextrous

Body

Synthetic

Culasse

Synthétique

Culasse mobile

No

Blow Back

No

Safety

Manual

Optic fiber

Front sight

Rear sight

Adjustable

Front sight

Tunnel

Dovetail rail

No

Color

Black

Lenght

12.6"

Barrel length

6.3"

Weight

1.30 Lbs

Velocity

330 Fps

Energy

2.55 Joule

Legislation

D category weapon (free sale over 18 years old)

Origin

Spain

Pack

Yes

Promo

No

Catégorie

Pistolet à plomb
Customers who bought this product also bought: